This article first appeared in The Edge Financial Daily, on August 27, 2018.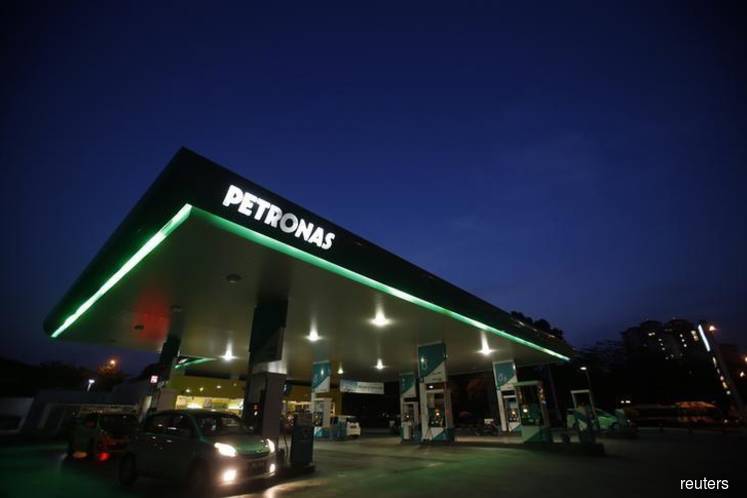 Petronas Dagangan Bhd
(Aug 24, RM26.68)
Downgrade to hold with a lower target price (TP) of RM28.55: Petronas Dagangan Bhd (PetDag) addressed some of the concerns of investors since the previous Barisan Nasional government reintroduced retail pump price subsidies since 22 March 2018, fixing RON95 mogas at RM2.20/litre and retail diesel at RM2.18/litre, despite a sharp increase in Mean of Platts Singapore cost prices.
Investors were worried if the new Pakatan Harapan government would be in a position to pay subsidies to PetDag according to the usual practice, and if there would be a significant increase in PetDag's working capital needs.
With respect to the above concerns, PetDag happily reported that the usual practice of subsidy payments from the government had remained unchanged, so far. Typically, PetDag submits the claim for subsidies 15 days after the month ends, and payment will be received from the government two months after the claim was submitted. There has been no change in this practice since the new government took over, with PetDag's subsidy claim for the month of May being received in August.
Our calculations suggest that PetDag's inventory and trade receivable working capital requirements in value terms have increased in the past six quarters, although this was mainly because of the higher oil prices. Trade receivable days (excluding other receivables) have not increased materially since petrol subsidies were reintroduced on March 22, 2018, as the government has been paying PetDag the subsidies in a timely manner.
Inventory days had increased in the first quarter of 2018 (1Q18) and 2Q18 mainly due to preparation for the Petronas refinery turnaround that took place during 2Q18, and stocking up in preparation for Hari Raya in mid-June 2018. These are temporary reasons for the increase in inventory days, which is not expected to remain at these elevated levels in 3Q18F.
PetDag aspires to increase the profit mix from non-fuel sources from 10% to 30%, which may include capital expenditure (capex)-lite plans to improve the product offerings at Kedai Mesra, and even capex-moderate plans to offer retail beyond fuel stations.
This will be on top of plans to grow PetDag's station network by a net of 15-20 stations in forecasted financial year 2019 (FY19F), an acceleration from the past few years' growth of 5-10 stations a year, as PetDag needs to find an outlet for output from Petronas' Rapid refinery, which is expected to be commissioned in 1Q19F.
The purpose of the fuel and non-fuel growth plans is to raise capex above the typical RM300 million per annum; we have pencilled in RM500 million per annum from FY19F.
With retail pump prices fixed at least until end-2018F, retail sales should pick up in second half (2H18F) and hopefully offset lower jet fuel volumes as a result of Malaysia Airlines Bhd's capacity cutbacks.
Separately, PetDag said that Rapid output in excess of domestic demand will be exported by Petronas' trading arm, implying that the potential for acquisition of a foreign retail network is off the table. — CGSCIMB Research, Aug 23