This article first appeared in The Edge Financial Daily, on August 6, 2018.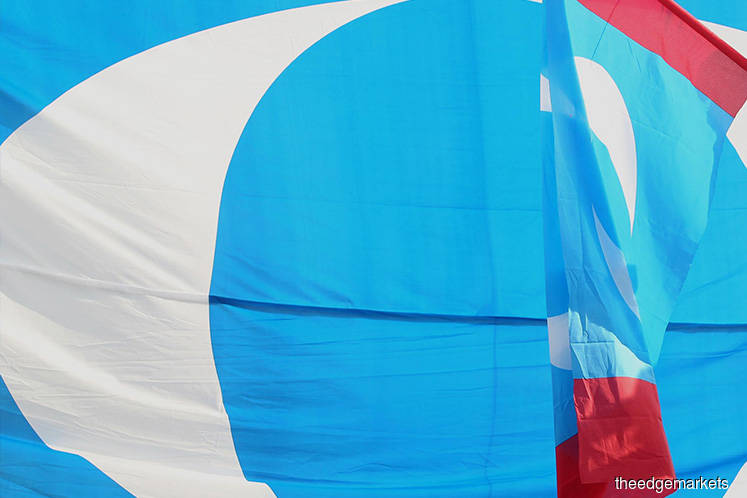 KUALA LUMPUR: In writing about the PKR election, the big story is obviously the fight for the deputy president's post between Datuk Seri Mohamed Azmin Ali and Mohd Rafizi Ramli. Clash of the titans, if you like. Interesting, I would say.
But I will have to begin with the presidency. Equally interesting, despite Datuk Seri Anwar Ibrahim winning it uncontested. This simply because with the presidency under his belt an array of theories and speculation has surfaced as to what is in store for Anwar and what his next move would be.
When Anwar first announced his intention to bid for the presidency some two weeks ago, I sought the views of a political analyst. This was what he told me.
"I think it is unnecessary for Anwar to contest the party presidency. Anwar not becoming the PKR president will not affect his desire to become the next prime minister  (PM) nor will his argument to become PM become stronger if he is a party president."
So why then did he contest? As the analyst saw it, Anwar contesting "is an attempt to reconsolidate his influence in PKR and reassert his position in the new hierarchy of power within the combined space of Pakatan Harapan and the Federal government."
Anyway, now that Anwar is PKR president what can we expect? Hence the theories and speculation aplenty.
The so-called "official" PKR version is that Anwar is discharging his duties as party president "quietly" and Datuk Seri Dr Wan Azizah Wan Ismail is carrying out her responsibilities as deputy prime minister (DPM). But for how long?
Therefore, the "common belief" is for Wan Azizah to vacate her seat as member of parliament of Pandan — making way for her husband to contest the resulting by-election. Anwar should win it and make his way to parliament and more importantly into Prime Minister Tun Dr Mahathir Mohamad's cabinet. As DPM. En route to the premiership.
At least that is what Anwar expects. So people say. A simple straightforward story.
However, there are people in the political fraternity who agree with such a theory but differ only about the constituency Anwar is to contest. Even a constituency in Johor is being mentioned. But in the event of Anwar contesting and winning a parliamentary seat other than Pandan, that would see Wan Azizah remaining in cabinet. Still it would be most unlikely that both husband and wife can be in the same cabinet at the same time.
But bear in mind all cabinet appointments are the prerogative of the prime minister. However Anwar has already been named PM-in-waiting — the man who would succeed Dr Mahathir. Yet there is no time frame set.
Moving on to the Mohamed Azmin-Mohd Rafizi contest.
Despite frequent denials from the party, it is not a big secret there are camps in PKR. Mohamed Azmin's and Mohd Rafizi's .
A political observer puts it this way, quoting the old Chinese saying: "One mountain cannot contain two tigers". Going on to say: "Sad indeed".
Both are capable in their own right.
Mohd Rafizi has named a list of his team members to help him continue his "struggle"  for reforms and to ensure the party does not deviate from its original Reformasi principle.
But first not only must Mohd Rafizi beat Mohamed Azmin, all his team members need to win too for him to put in place all his ideals without interference. For all the candidates in his team to win is not possible — barring the unlikely event of a, for the lack of a better word, tsunami.
And for Mohd Rafizi himself to win against an opponent — who has the experience of being menteri besar of nothing less than Selangor and is currently the economic affairs minister in the Dr Mahathir administration — that is a tall order.
Said a Pakatan watcher: "Because political wisdom will show that members don't vote for leaders who have no position whatsoever. Unless perhaps for positions in the central leadership council or something."
Anwar is said to be neutral. Both Mohamed Azmin and Mohd Rafizi are seen as his loyalists. But of late Mohd Rafizi is said to be "more loyal". And many believe, rightly or wrongly, Anwar favours Mohd Rafizi.
Anwar's endorsement would tilt the balance. But it is not likely he will openly endorse either of the two.
The advantage nevertheless is with Mohamed Azmin and "his people".
Should Mohd Rafizi lose, chances are he will be accommodated — that is he nor his people, or at least some of them, will not be left in the political wilderness.
Accommodation there may be, but teams will remain. To fight another day. But in the words of a polical commentator, that is what politics is all about. And that is also something called democracy.