This article first appeared in Wealth, The Edge Malaysia Weekly, on January 31, 2022 - February 06, 2022.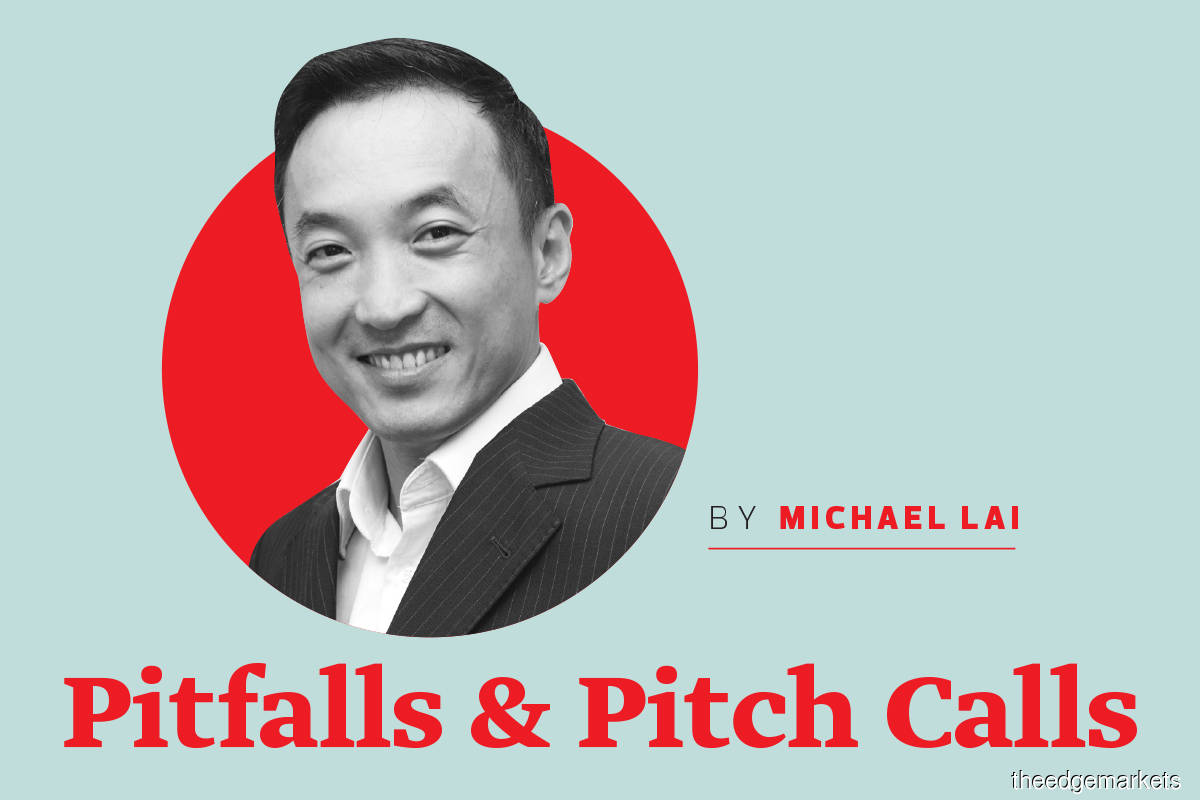 Investors globally have begun to pay more attention to the metaverse. This stems from companies having started to actively consider their position and ability to capitalise on opportunities in this space. Many readers will recall that Facebook changed its corporate name to Meta to reflect the company's focus on the development of the metaverse. While many imagine the metaverse to be a space where interactions occur in a shared immersive virtual world facilitated by augmented and virtual reality (AR/VR) technologies, a precise and widely agreed definition of the metaverse has yet to be determined.
While the renaming of Facebook to Meta has resulted in the association of the metaverse to Facebook, the metaverse has been around for some time now — independent of Facebook. Several factors have helped to raise interest in this space, including changes in attitudes and behaviours brought on by Covid-19. The spike in interest in cryptocurrencies and blockchain technology is behind it. The wider acceptance of the subscription economy — think Office 365 and Saleforce.com — is another. And, of course, the growth of Machine Intelligence (MI).
So, what is in it for companies in developing the metaverse?
For one, stronger digital advertising demand is likely to be a by-product of increasing usage of metaverse platforms. Younger users are likely to represent an economically attractive group of spenders over time, while compelling and real-life experiences in the metaverse are likely to also help monetise shopping intentions.
On the commerce front, new revenue streams such as direct-to-avatar (D2A) models could emerge, complementing the direct-to-consumer (D2C) concept that many are familiar with. Imagine the kids today spending their V-bucks in Fortnite by walking into a virtual mall using AR/VR goggles.
With AR/VR technology, entertainment models are also changing over time, as game developers are now able to elevate physical experiences into 3D social worlds. Expanding into the wider hardware and infrastructure opportunities, areas such as wireless VR headsets and eye/motion tracking technologies will come into increasing focus, providing new areas of growth and delivering productivity gains to organisations by creating value and reducing costs.
As our experience within the digital environment develops from the current e-commerce shopping to more experiential and interactive ones, early adopters and tech-savvy individuals are likely to spend increasing amounts of time in the metaverse. As one spends more time in the virtual world, it becomes conceivable that digital assets (in the form of virtual fashion and non-fungible tokens, also known as NFTs, for example) can be helpful in empowering such consumers with new ways to purchase and trade digital goods.
Still, while opportunities related to the metaverse are indeed in focus, it remains important for investors to continue to monitor challenges and risks in the space. These include interoperability across different metaverses, data security and privacy; regulatory risks; and the potential for an acceleration of the demographic divide between the tech-savvy and non-adaptors. Paying attention to these issues would be important for the healthy and sustainable longer-term growth in the development of the metaverse.
For investors, the metaverse and its development encompasses a long-term investment theme that holds promise. From software, to hardware, to NFTs and cybersecurity. The potential and corresponding risks are real.
In this new year of 2022, with the US Federal Reserve normalising interest rates from the ultra-low levels of 0.25% and the ceasing of the money printing machines, risk assets have seen increased volatility as markets adjust to this interest rate normalisation process. While the outlook for 2022 remains constructive for risk assets, investors ought to consider focusing on themes such as the metaverse to guide their investment strategy, not unlike the sustainability theme that this column has highlighted in the year past.
On a footballing note, I look forward to the day I can stand in the stadium, on the touch line with the team manager as he shouts instructions to his team during a match. Now, that would be worth a few bitcoins.
---
Michael Lai is executive director of wealth advisory (wealth management) at OCBC Bank (M) Bhd