This article first appeared in Personal Wealth, The Edge Malaysia Weekly, on June 8, 2020 - June 14, 2020.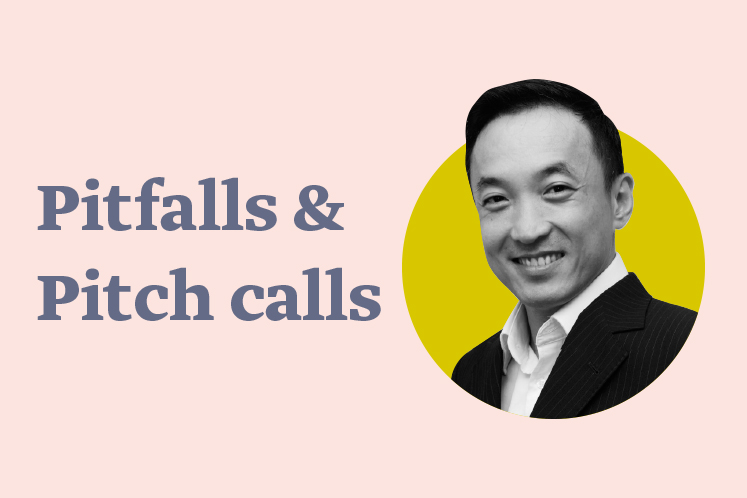 With the chaotic situation globally arising from the Covid-19 pandemic, many people are feeling the pinch from the restrictions on trade, investment, consumption and travel. We see this evolving into a "self-induced" global recession. Employees fear for their jobs and potential pay cuts, and we see spending habits shifting to only buying essential goods.
Even the owners of small and medium enterprises are suffering due to the high overhead costs resulting from prolonged closure of their businesses. There has been no income for these companies for months due to the Movement Control Order (MCO), yet they are expected to continue paying salaries and rent in full along with some statutory payments.
Fear during a pandemic causes us to panic. Hence, the wise thing to do now is to start planning. Do not wait for absolute certainty. We never know when the next unexpected event could hit us.
So, what can we do to navigate through an uncertain period like this? Diversify your portfolio.
A diversified portfolio can weather through uncertain periods. Market volatility will continue as we deal with a new normal post-Covid-19 such as the risk of a second wave and sitting three feet apart during a meal.
Global stocks fell and the US markets experienced their biggest quarterly losses since the 2008 global financial crisis. Oil price futures fell below zero for the first time in history due to a demand shock and insufficient storage space.
All this is shocking news to us as we have never seen such a drastic drop in such a short period. This has many implications for investors, especially those whose retirement goals are at risk.
With Covid-19 cases still on the rise globally, many investors are worrying that the worst is yet to come.
We used to think real estate investment trusts (REITs) were a safe place to put our money, even in an economic downturn. However, this is not the case now with Covid-19. Some seemingly safe REITs have seen their share prices plunge as the market realised that thousands of businesses are and will be forced to close during the pandemic. Hotels are empty, malls are shut and some small businesses may never open again. The loss of tenants is bound to have a devastating effect on the REIT sector.
Some investors have said they do not feel confident about investing now. They believe that cash is king.
But the hunt for yield continues. Bank Negara Malaysia has cut the overnight policy rate to 2%, which is the lowest since 2009. This will continue to leave us in a low interest rate environment, where fixed deposit rates may no longer be as attractive. The data from the past 20 years also shows that the average Malaysia inflation rate stands at 2.1% while the average fixed deposit rate is at 3%, with the net return to depositors at only 0.9%. This simply means that our hard-earned savings are only generating an annual return of close to 1%.
Other investors may ask, "But how do we make our money work harder when we do not want to take too much risk in such a volatile market?"
Setting aside some money in endowment plans can give you certainty and provide downside protection in a volatile market. Endowment plans aim to provide stable medium to long-term returns through the combination of guaranteed annual payouts and non-guaranteed bonuses. There are many different types of endowment plans in the market. You will need to find out the underlying funds they invest in.
Some Universal Life endowment plans, for example, invest mainly in fixed assets and give guaranteed cash payouts yearly. This type of endowment plan also gives a monthly return, which helps to grow higher cash value due to the compounding interest effect.
If you are worried about how the volatile market can wipe out your hard-earned savings and put your retirement funds at risk, diversification into safer asset classes would be a wise move.
What can Mr Baba teach us about diversifying our portfolios?
Mr Baba, an entirely fictitious character, is a 50-year-old business owner whose investment portfolio has suffered a loss of about 20% in a span of just two weeks due to the panic selling globally. He now needs money urgently as the MCO has caused some cash flow issues in his company. It is not a good time to liquidate his investments as he is certain that the market will rebound eventually. It is not easy to liquidate the properties he has in hand during such a period, even with an unattractive price tag.
The good news is that Mr Baba started planning for his retirement 10 years ago, at the age of 40. He has consistently set aside money to be put into multiple savings plans, which will mature by the time he reaches 50, 55, 60 and 70 years old. He will receive a lump sum maturity amount at different times, giving him the certainty that even though his investments are not performing, he still has an endowment that will mature at different stages of his life.
Certain endowment plans also allow for partial withdrawals should the need for funds arise, subject to some surrender charges, of course. With this flexibility, Mr Baba can partially withdraw some funds to help with his cashflow temporarily while keeping the policy active. With these buffers, he knows that he can weather the tough times because he has enough cash flow for a market downturn.  
Learning from Mr Baba, we should start planning for the uncertain times ahead while keeping in mind our long-term goals. Build a portfolio that can withstand the market downturns and uncertainties. It is possible as long as you do not panic.                                                                         
---
Michael Lai is executive director of wealth advisory (wealth management)at OCBC Bank (M) Bhd