This article first appeared in Personal Wealth, The Edge Malaysia Weekly, on January 13, 2020 - January 19, 2020.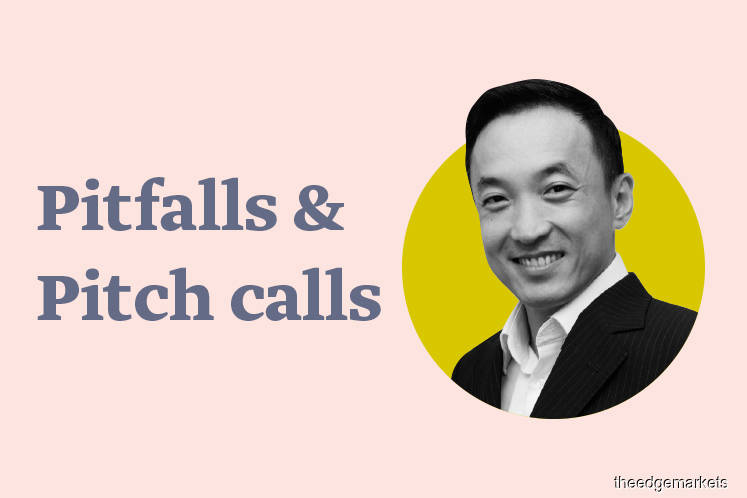 You know what they say: New Year, new you.
There is nothing like ending a year on a high note, especially when most markets finished the year in the green. Having received our presents, now is the time to reflect on the year that flew by and cheer on 2020. So, let's crack open some bubbly or smoothies and make a few New Year financial resolutions.
Perhaps the first resolution should be to learn how to improve our financial situation. For those who have some basic financial education (finance and accounting graduates, I am looking at you) perhaps you should go a bit deeper into understanding company lingo. You know, things such as income, expenses, profits, assets, liabilities, equity and cash flow.
For those who falter at such concepts, make a New Year's resolution to start with the rudiments. This simple resolution can save you from being financially "trapped" into making common financial errors that lead to more debt.
This trap is especially true for those who do not educate themselves with skills to generate income or make their money work for them. I find that these painful blunders sometimes come while pursuing or ingratiating ourselves with exclusive luxurious exteriors. Do not be hoodwinked into well-crafted social media pictures of peers swinging luxury goods around. In reality, they could be financially broke or have maxed out their credit cards to fill themselves with luxurious liabilities. A much better way of ascertaining a person's wealth would be his assets. Unfortunately for us, our Mercedes-Benzs and BMWs cannot be taken into account.
The second resolution is to start setting your financial goals now. Many discover too little too late that they should have started much earlier to have a more compounded positive drift for retirement savings. Well, the "New Year, new you" in 2020 can save you from this irreversible folly of experiencing many New Years with dwindling retirement funds.
Apart from being unaware of the need to start early, some give the excuse that investing is risky and they do not wish to lose their capital. This excuse of risk falls flat as a slightly false dilemma fallacy as there are many ways to match risk with return. At least in stock markets, most dips tend to recover. Take a look at the examples of the bull runs after the 2007 to 2009 dips and the most recent December 2018 classic. Buy a fancy car and the minute it unloads from the factory and touches the earth, it is a 10% depreciation you will never get back.
Make your third 2020 resolution to review and rebalance your financial position, be it your investment portfolio or your budgets and expenses. After all, increasing financial knowledge and assessing your financial goals will come to naught without some action.
Promise yourself that you will create a comprehensive plan. A full review is the best starting point to see what your current financial position is, which will better direct you in the New Year.
When determining your portfolio, first think about your financial goals such as retirement, education, family or holiday expectations. At what age do you plan to hit retirement or scavenge the waters of the Maldives to spot a mola mola (ocean sunfish)?  Think and project practically how many years you will be spending in retirement or how much you will need per year for that water villa escape? Once you know the endgame, create a monthly percentage contribution to sock money away.
For those who are already ahead of the game in experiencing the markets, reflect on last year and whether you stayed engaged with the markets. For example, if your portfolio was suitably chosen, did you manage to keep your nerves as US President Donald Trump and China boxed the markets? Did you falter at any dip in the indices and lose out on further gains? If you did, then perhaps instead of making a resolution of finding yourself by travelling to the far reaches of the Amazon, you may be more entertained by finding yourself by feeling what amount of risk you can take in the markets to stay engaged in the long run. After staying calm and nonchalant in extreme markets, I think you will find a quiet strength in you not many can sustain.
So, to sum up last year in the hope of a better one this year — as long as the US and China behave — monetary and fiscal policy settings should be enough to permit a recovery in 2020. But be mindful of headwinds such as pressure on corporate margins from rising wages and high debt levels. We look to the need for earnings growth to drive markets ahead.
---
Michael Lai is vice-president of wealth management research at OCBC Bank (Malaysia) Bhd