This article first appeared in Personal Wealth, The Edge Malaysia Weekly, on April 29, 2019 - May 05, 2019.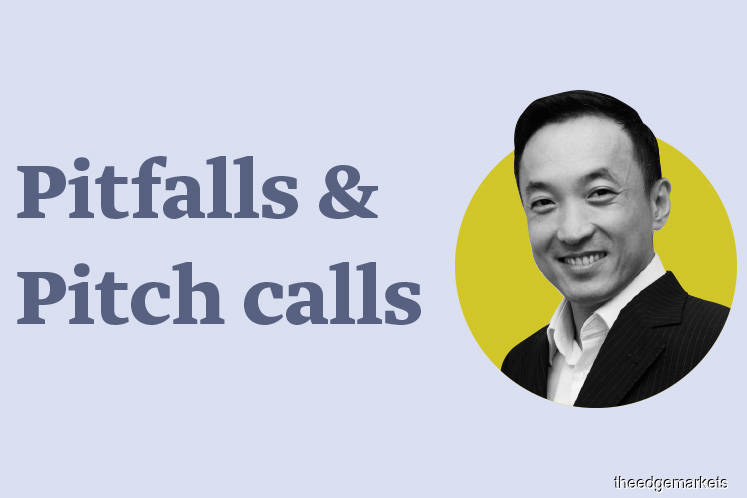 February brought smiles to investors. I suspect Chinese New Year may have played a role in the twinkles, but I know for a fact that the declaration by the Employees Provident Fund (EPF) certainly did. Its words reverberated through the nation: "The EPF, with the approval of the Minister of Finance … declared a dividend rate of 6.15% for Simpanan Konvensional … and 5.90% for Simpanan Shariah."
According to its 2017 annual report, EPF uses a strategic asset allocation (SAA), tactical asset allocation (TAA) and dynamic asset allocation (DAA) to optimise returns. Few people care what these mean because the magic lay in the 6.15%. But perhaps we should seek to understand these terms.
SAA is an investment formula where we divide our investment portfolios between different assets classes to minimise risks, such as equities, fixed income, alternatives and cash. It is long term in nature and formulated based on the investment objectives of EPF. Simply put, it is to preserve and enhance the value of the capital from its members and maintain stable and consistent returns over the long term within tolerable risk limits.
The TAA allows EPF's portfolio managers to deviate from their SAA within an agreed range to take tactical positions in the short term. The difference between the SAA, TAA and DAA is really the time horizon. The SAA takes a long-term view and the allocation is expected to remain the same to meet the set objectives. That is to say EPF is confident of the diversified nature of the SAA and stays invested during volatile market conditions.
Meanwhile, the TAA is a short to intermediate-term view that looks for investment opportunities in the market. Medium-term views on the market are incorporated into the DAA, which is reviewed quarterly.
So, if EPF can have an asset allocation strategy that caters for the short, medium and long term, would it not make sense for us to take a leaf from their book in our own investment approach? EPF's diversification pool is wide, stretching into assets in more than 40 countries and 26 currencies. This allowed it to achieve the magical 6.15%.
According to the 2017 annual report, the current SAA is valid from 2017 to 2019 and divides its investments into about 36% equities, 51% fixed income,10% real estate and infrastructure and 3% money market instruments.
Asset allocation is not new to most money managers, but it may be for many non-professional investors. My friend Becky, for example, makes investments that are tinged with emotion — a stark contrast and anathema to EPF's principles for generating good returns.
Emotional investing manifests itself in several ways, including buying on sentiment or dabbling in less familiar asset classes too aggressively (did someone say bitcoin?). There have been many studies suggesting that emotional investing causes us to miss out on potential returns as a result of wrong market-timing decisions and concentrated portfolio risks.
The portfolios are also often less diversified than expected, due to concentrating too much on news-driven stocks such as Tesla or Spotify. All this just leads to outsized proportions of risk during bear markets.
For the individual to recreate the magic, he must make choices about individual risk tolerance and a disciplined approach. Nothing against bling names such as Spotify and Tesla but if you are impressed by EPF, just remember that it invests in assets in more than 40 countries, 26 currencies and 4 different asset classes, taking a long-term strategic approach of the framework.
Look back at the crazy year that was 2018. You will get a sense of how diversified you should have been. The percipient lines from the 19th century's The Eighteenth Brumaire of Louis Napoleon begin to make sense: "Men make their own history, but they do not make it as they please; they do not make it under self-selected circumstances, but under circumstances existing already..." Harsh but true.
While it would be nice to entrench your name as the Oracle of Malaysia, know that investing is not easy. It is difficult to make your own returns under self-selected ideal circumstances. While we would have liked to invest in a self-selected ideal situation like 2017, instead we had to face the harsh laid-down circumstances of trade wars and higher interest rates last year. Not pretty.  
You can make your own historical returns. But sometimes, it will not be made as you please. The words of the esteemed EPF chairman Tan Sri Samsudin Osman contain wisdom for a lifetime: "Nevertheless, we remain committed to our long-term global diversification as guided by our SAA. This has time and again served us well, especially during times of market uncertainties, and equipped us with the ability to withstand short-term volatility."
---
Michael Lai is vice-president of wealth management research at OCBC Bank (Malaysia) Bhd