This article first appeared in Personal Wealth, The Edge Malaysia Weekly, on March 9, 2020 - March 15, 2020.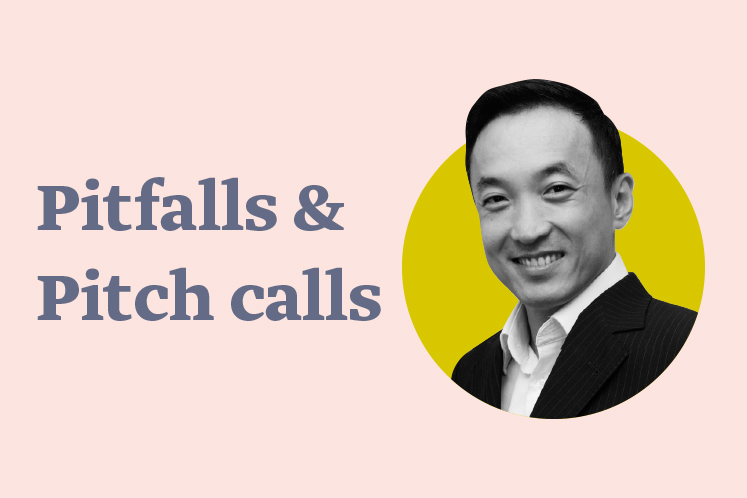 Covid-19 has been hogging the headlines and many are wondering just when all of this will come to an end. The rapid pace of the outbreak shows no signs of easing following a jump in infections in South Korea, Japan, Italy and Iran.
Stocks dropped globally and the US markets experienced their biggest weekly losses since the 2008 global financial crisis. Both the Dow Jones Industrial Average and S&P 500 fell as much as 12% within a week due to fears of the coronavirus outbreak becoming a global pandemic. 
Sentiments turned bearish when Covid-19 cases spiked in South Korea and Italy, signalling that the spread of the virus was wider than expected, and there were now more suspected cases in the US. Investors were increasingly worried, triggering a selloff in equities and a dip in bond yields.
In China, the good news is that the number of new cases has been steadily declining, which attests to the efficacy of locking down affected cities and restricting movement as much as possible. This offers a tested blueprint for countries looking to quickly clamp down on the spread of the virus. The high recovery and low mortality rates signal that the spread of the virus in China is somewhat slowing down. 
With our government's robust fiscal stimulus and monetary policy in place, the hope is that some short-term economic pain will be a small price to pay for longer-term stability. If there are signs that Covid-19 infections have indeed peaked, the recovery rate is indeed improving and the death toll is under control. Then, it is plausible that financial markets, being more forward looking, may see risk appetite bouncing back.
There are several lessons to learn from the coronavirus outbreak. First, with the current market turbulence, there is a need to have a diversified portfolio to weather the uncertainties ahead. 
It remains premature to accurately measure the magnitude of the Covid-19 impact on the economy. Thus, investors should consider having some income-generating assets, such as fixed-income instruments and real estate investment trusts, to provide consistent cash flow that serves as a buffer in this volatile market environment. 
As there is still no significant slowdown in the infection rate globally, consider having some exposure to gold to hedge against any unexpected developments as a result of the virus. 
Second, Covid-19 may cause a panic attack among those who fear the transmission of the virus may kill rather unexpectedly. This is a clear reminder to undergo annual health screenings. 
Likewise, it is important to screen one's wealth portfolio to ensure that our medical insurance is adequate to buffer the uncertainties in life, such as hospitalisation. Rising medical costs may just wipe out our savings and emergency funds if we do not plan well. 
Third, as investors continue to save and invest, they often leave out the importance of having a safety net in the event of the unexpected. With the sudden outbreak of Covid-19, we cannot help but think about our own mortality, which is often taboo to talk about. 
Having enough life protection also means providing immediate liquidity to the next of kin. Why is this important? The immediate funds released from a life policy can help families deal with the sudden loss, especially when the breadwinner of the family is no longer around. The family can settle outstanding debts and be able to maintain their quality of life while waiting for the estate to be distributed. 
For those who plan to leave something behind for their loved ones, legacy planning is important as it ensures the distribution of your hard-earned money according to your wishes. This can be aided by drawing up a will that determines how your assets will be distributed in the event of death. 
Without a will, the assets will be frozen until a grant of probate is obtained, which could take months or even years, depending on the complexity. Transferring wealth to the next generation remains a top priority for many Malaysians. We want to make sure that our children do not suffer the same fate we did growing up. Well, that is an honorable and worthy goal, so let's start planning today.
Fourth, many organisations and businesses are facing concerns as the virus outbreak puts their key employees at risk. Looking at the bigger picture, a business continuity plan is important during crises. 
Insuring key people who are crucial to a business, whose absence would sink the company, becomes a critical consideration. Key-man insurance will help the company survive the blow of losing the person who leads the business. The company can use the insurance proceeds for expenses until it can find a replacement or, if necessary, pay off its debts, distribute money to investors, pay severance to employees and close down the business in an orderly manner. 
Taking heed from the experience with Covid-19, we should adhere to the learning curve presented to us as we power through such predicaments, while never forgetting to prepare for the unexpected. That is our most valuable lesson for now. 
---
Michael Lai is vice-president of wealth management research at OCBC Bank (Malaysia) Bhd