This article first appeared in The Edge Financial Daily, on January 16, 2019.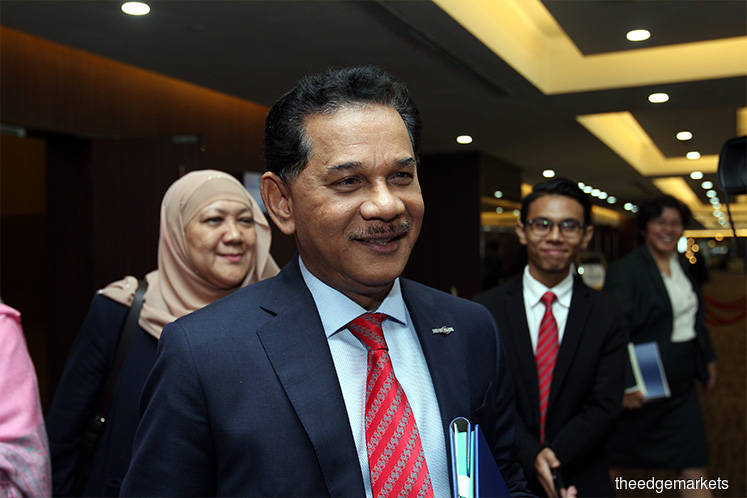 KUALA LUMPUR: Lembaga Tabung Haji has defended the move to shed troubled assets that may rebound in value over the long run, saying it cannot afford to wait.
Given the abysmal performance of the Malaysian stock market in 2018 and the fact that the pilgrims fund had a high exposure in equities, its group managing director and chief executive officer (CEO) Datuk Seri Zukri Samat said the shortfall between its assets and liabilities may have widened further than the RM4.1 billion gap recorded in 2017 if nothing was done.
This continued situation, Zukri pointed out, would restrict Tabung Haji from distributing hibah for many years to come. "Tabung Haji doesn't have the privilege of time to wait for these shares to move up to that level because we need to address the problem that we have immediately because the deficit is too huge.
"The immediate task for us is to close the gap so that we can continue to pay dividends for the benefit of all our depositors," he said.
Citing Malakoff Corp Bhd, FGV Holdings Bhd and UEM Sunrise Bhd as examples, Zukri said Tabung Haji was criticised for transferring its shares in what were seen as good counters, to special purpose vehicle Urusharta Jamaah Sdn Bhd. Shares in Malakoff lost 5.97% over the past year, while that of FGV lost 56.13% and UEM Sunrise was down 32.26% as of yesterday.
"Yes, these are good counters. If I'm an individual [investor], it's okay because I can hold on to them. But given the current weak sentiment, it is difficult to envisage how long it would take for the underperforming assets to recover to our book cost and Tabung Haji does not have that luxury of time.
"It will take a long time for these counters to appreciate [back to its initial value]," he said, adding that the assets were transferred to Urusharta Jamaah at book cost, not the price as at end-December 2018.