This article first appeared in The Edge Financial Daily, on December 11, 2018.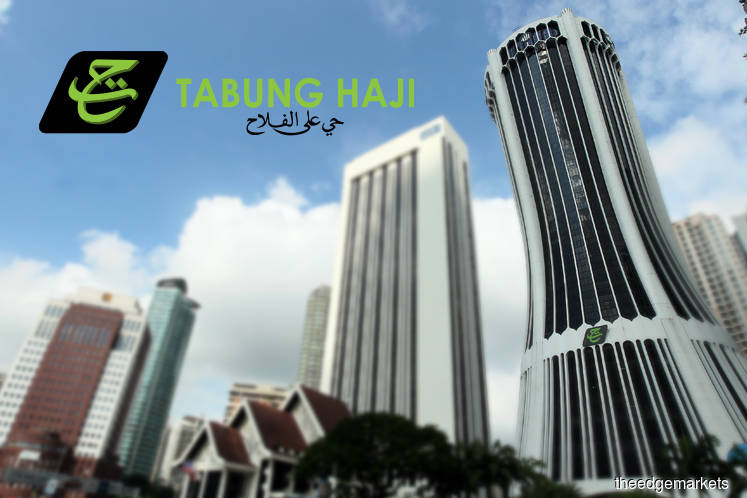 KUALA LUMPUR: The government is confident that troubled Lembaga Tabung Haji will be back on track next year, given a turnaround plan has been put in place to restructure the pilgrims management fund's operations following the mismanagement under the previous leadership.
The probe into Tabung Haji has revealed a deficit of RM4.1 billion — RM70.3 billion in total assets versus RM74.4 billion in total liabilities, or 93.3 sen in assets for each ringgit of liabilities, for the financial year ended Dec 31, 2017 (FY17).
The government had embarked on a comprehensive restructuring plan to turn the pilgrims fund's operations around, which kicked off with the appointment of a new leadership in July, following the resignation of Datuk Seri Abdul Azeez Abdul Rahim and Datuk Badlisyah Abdul Ghani as chairman and chief executive officer (CEO) respectively.
Former Securities Commission Malaysia executive chairman Tan Sri Mohammed Nor Md Yusof was appointed as Tabung Haji's chairman, while former BIMB Holdings Bhd boss Datuk Seri Zukri Samat was picked as CEO.
"When the new (Pakatan Harapan) government came into power, we took immediate action to appoint new board members and a new chairman and CEO, which was in line with the government's move to fix Tabung Haji," Minister in the Prime Minister's Department Datuk Seri Dr Mujahid Yusof told a press conference yesterday.
"I am confident that Tabung Haji will be back on track in 2019. We want to fill in the RM4.1 billion gap. If we don't do anything, the gap will increase and it will be an even bigger problem. We will hopefully see some tangible results in 2019 with the turnaround plan under Datuk Seri Zukri's (Samat) leadership," he added.
Despite its liabilities exceeding its assets, Mujahid pointed out that Tabung Haji has been paying out dividends or hibah to its depositors since 2014, contravening the requirements under the Tabung Haji Act 1995.
"The dividends must fulfil two requirements as stated under the Act, namely the total assets cannot be lower than the total liabilities and secondly, it can only be paid out if there are profits.
"Since 2014, it (Tabung Haji) has distributed the dividends without fulfilling the two conditions, so where did they get the money from? I leave that to your imagination," Mujahid added.
Part of the restructuring plan involves the setting up of a special purpose vehicle (SPV) this month to take over and rehabilitate Tabung Haji's underperforming assets, which has been approved and endorsed by the cabinet.
The government's announcement of the restructuring plan confirmed The Edge Financial Daily's report on Dec 5 that Tabung Haji had crafted a plan that is likely to involve an SPV acquiring its underperforming assets at book value.
The report also said that the SPV will issue sukuk to raise the cash to acquire the underperforming assets from Tabung Haji and recover the value of the assets over a period of several years.
Further details on the restructuring plan will be revealed during a briefing session by Tabung Haji today, said Mujahid.
Another report by The Edge Financial Daily said Tabung Haji was scrutinising its investment in Trurich Resources Sdn Bhd — jointly owned with FGV Holdings Bhd — in which the fund owns a 52% stake.
Trurich, which owns some 42,000ha of oil palm plantations in Indonesia, has been loss-making for at least the five years to 2016.
Meanwhile, Mujahid assured that the government's top priority is to safeguard depositors' money in Tabung Haji, adding that there will still be dividends paid to depositors for 2018, given the restructuring plan in place.