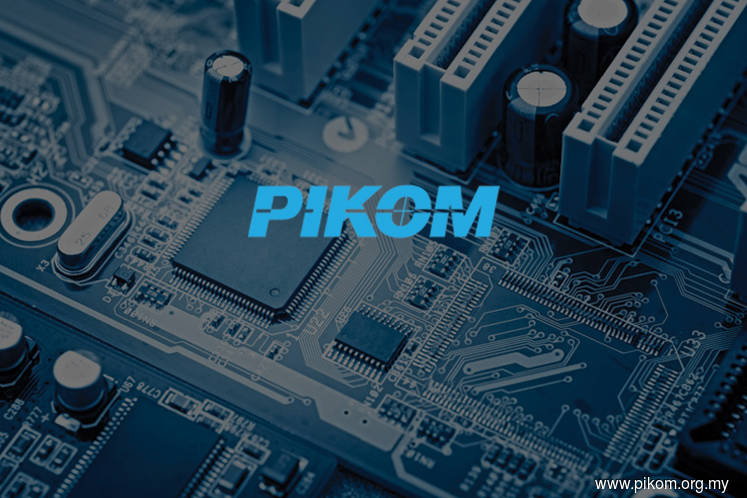 KUALA LUMPUR (Feb 12): The National ICT Association of Malaysia (PIKOM) recently inked memoranda of understanding (MoUs) with five associations in direct effort for more local small medium enterprises (SME) to adopt e-commerce.
In a statement today, PIKOM said the move is in line with the Government's National E-Commerce Strategic Roadmap to boost e-commerce adoption among Malaysia's SMEs. Under the roadmap, the goal is to double the number of e-commerce-enabled SMEs from the present 180,000 to 350,000, by 2020.
The five associations are Malaysia Retail Chain Association (MRCA), Malaysia Wholesalers Association (PPM), Malaysia Digital Chamber of Commerce (MDCC), Malaysian Association of Tour and Travel Agents (MATTA) and SME Association of Malaysia.
Under the MoUs, PIKOM will assist in onboarding members of these associations to e-commerce by partnering them with PIKOM's technology enabler member companies, which include payment gateway providers, logistics providers and e-commerce platform providers.
PIKOM chairman and e-commerce Malaysia chapter chairman Ganesh Kumar Bangah said that this way, PIKOM will act as the platform to link local SMEs to over 100 of its technology enabler members via its new PIKOM eCommerce Fair.
"Through the PIKOM eCommerce Fair and via the five respective associations' networks, we could possibly reach out to the over 700,000 local SMEs to help them tap on the knowledge and expertise of PIKOM's wide range of Technology Enablers members to be successfully onboarded to e-commerce.
"Held monthly, the PIKOM eCommerce Fair is expected to kick off in the first half of this year. It is an ongoing platform to link partner association members to PIKOM technology enabler partners," he said.
Ganesh said the signing of the five MoUs also helps generate greater consumer demand — both local and from abroad, for the associations' e-commerce merchant members via #MYCYBERSALE 2018.
"As evidenced from #MYCYBERSALE 2017, Malaysian SMEs can become global exporters via e-commerce. I am positive that PIKOM can help our SMEs make the transition into digital retail and be part of the growing e-commerce market," he said.
Ganesh said as of now, PIKOM hopes to see more merchants participate in #MYCYBERSALE 2018, scheduled for Sept 3 to 7, 2018.
"Last year, Gross Merchandise Value (GMV) reached RM311 million — a significant 47.4% increase compared with 2016's RM211 million.
"Export GMV also jumped by 254% from RM11 million in 2016 to RM39 million in 2017," he said.