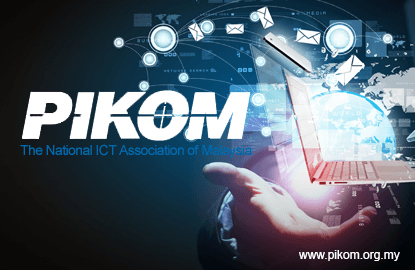 KUALA LUMPUR (Nov 4): The National ICT Association of Malaysia (PIKOM) recently presented awards to 33 innovators and merit awards to companies, individuals and students for industry-leading innovation and ideas in the Malaysian ICT industry.
In a statement yesterday, PIKOM said it held its PIKOM ICT Awards Night 2016 during which both the PIKOM Industry Leadership Awards (PILA) and the MSC Malaysia's APICTA 2016 awards were handed out.
PIKOM said it also recognised Green Data Center LLP (GDC) which took home the highly-coveted Chairman's Award at the recent World IT and Services Alliance (WITSA) Excellence Awards in Brazil in early October.
PIKOM said GDC has been a significant success story for Malaysia having previously secured the International and local APICTA Awards 2015 in the Best Sustainability and Environment Technology category as well as the United Nations ICT Award.
Other award winners were SJKC Puay Chai 2 for the Best of Primary Student Project Category for their innovative Durian Fruit Drop Detection System, KDU University College for the Best of Tertiary Student Project for Creative Multimedia Category for their Combat Infiltration Droid (CID) while Asia Pacific University of Technology and Innovation won under the Best of Tertiary Student Project for Software and Hardware Category for their ground-breaking Design Low-Cost Finger Exoskeleton for Rehabilitation of Stroke Patients invention.
In the corporate sector, the winners included Bestinet Sdn Bhd for the Best of E-Government & Public Sector for their Foreign Workers Centralized Management System (FWCMS), ManagePay Technologies Sdn Bhd in the Best of Financial Applications category for the MPAY ParcelPay Collection on Deliver (COD) Solutions and Albatrozz Sdn Bhd for the Best of Tourism and Hospitality category for their HOTEL ON! application.
PIKOM chairman CS Chin said the association was honoured to witness the rise of new innovation and talent that are examples of Malaysian quality, entrepreneurship, courage and boldness of action.
"The quality of the entries has been outstanding and we are pleased to see this channel provide a means for local technopreneurs to flourish and establish a presence," said Chin.
Chin added that while Malaysia may be facing economic headwinds with many industries feeling the effects, the ICT industry continues to grow — with the healthy pipeline of talent and ideas being a significant factor in its resilience.
"These ideas and others will provide the fuel and catalyst to power Malaysia's transformation from being largely a consumer of ICT into an ICT-producing nation that offers products, services and solutions for both domestic and international use," he said.
At the dinner, the PILA Awards were presented to selected industry luminaries for their outstanding contributions to the industry.
Also, in celebration of its 30th year, PIKOM recognised its pioneering members who had supported the association since its founding days.