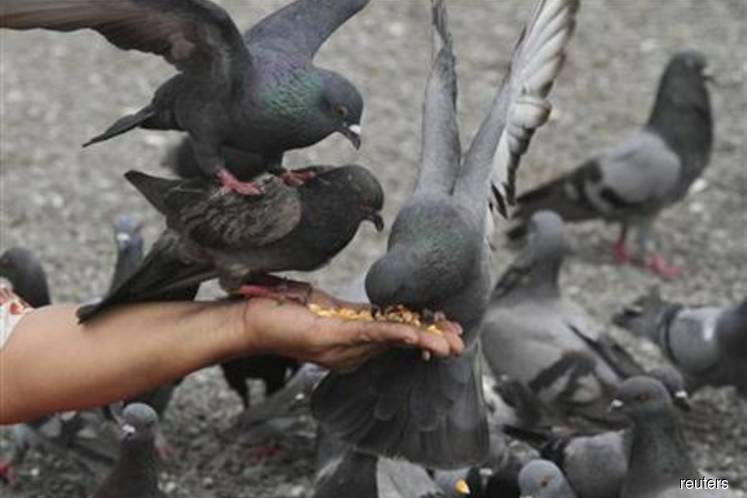 PETALING JAYA (July 25): The Health Ministry has denied claims that pigeon droppings could be a factor contributing to the health woes seen in Sekolah Kebangsaan (SK) Tanjung Puteri Resort, Pasir Gudang, Johor, recently.
Its Minister Datuk Seri Dr Dzulkefly Ahmad said the Health Ministry together with the Energy, Science, Technology, Environment and Climate Change Ministry had given their analysis of the situation.
"We go back to what we said, and are not preventing anyone from giving their comments and views.
"In our opinion, as of today, we have not found (any contamination connected to bird droppings). We will continue to monitor the phenomenon," he said in a press conference held after launching the 'Reduce Sugar, Live Healthy' Campaign organised by a supermarket in Subang Jaya today.
Two days ago, chairman of the Johor Health, Culture and Heritage Committee, Mohd Khuzzan Abu Bakar said the state government has not discounted the possibility that the reason for students of SK Tanjung Puteri Resort, Pasir Gudang, suffering breathing difficulties and vomiting was contamination caused by pigeon droppings and mites in the classrooms.
According to media reports, nine new cases reported in Pasir Gudang involved eight students and a teacher from four schools including SK Tanjung Puteri Resort, who were given outpatient treatment.
Dr Dzulkefly said the Health Ministry had also engaged an independent expert committee to investigate the matter and provide an analysis of various aspects of the incident.
"We will compare their findings with ours. It depends on how fast they can come up with it and I expect their findings will be completed by the end of this month," he said.
Meanwhile, he said, a forensic team from the <inistry will conclude on the findings of the death of 12 Orang Asli from the Bateq community in Kampung Kuala Koh, Kelantan, today.
"The forensic team will hold an internal meeting today and conclude on the findings," he said , adding that the results of the post-mortem will be announced to the public soon.
He added that the Ministry will take note of the outcome of the test report from the president of the Federation of Private Medical Practitioners' Associations, Malaysia (FPMPAM), Dr Steven Chow on the presence of contaminants and toxic substances in the water samples taken around the village.
Recently, the FPMPAM submitted samples from Sungai Pertang in Kampung Kuala Koh, the main source of water for the Orang Asli community there, for tests at three independent laboratories.
The tests found that the water was not suitable for consumption, unless treated properly.