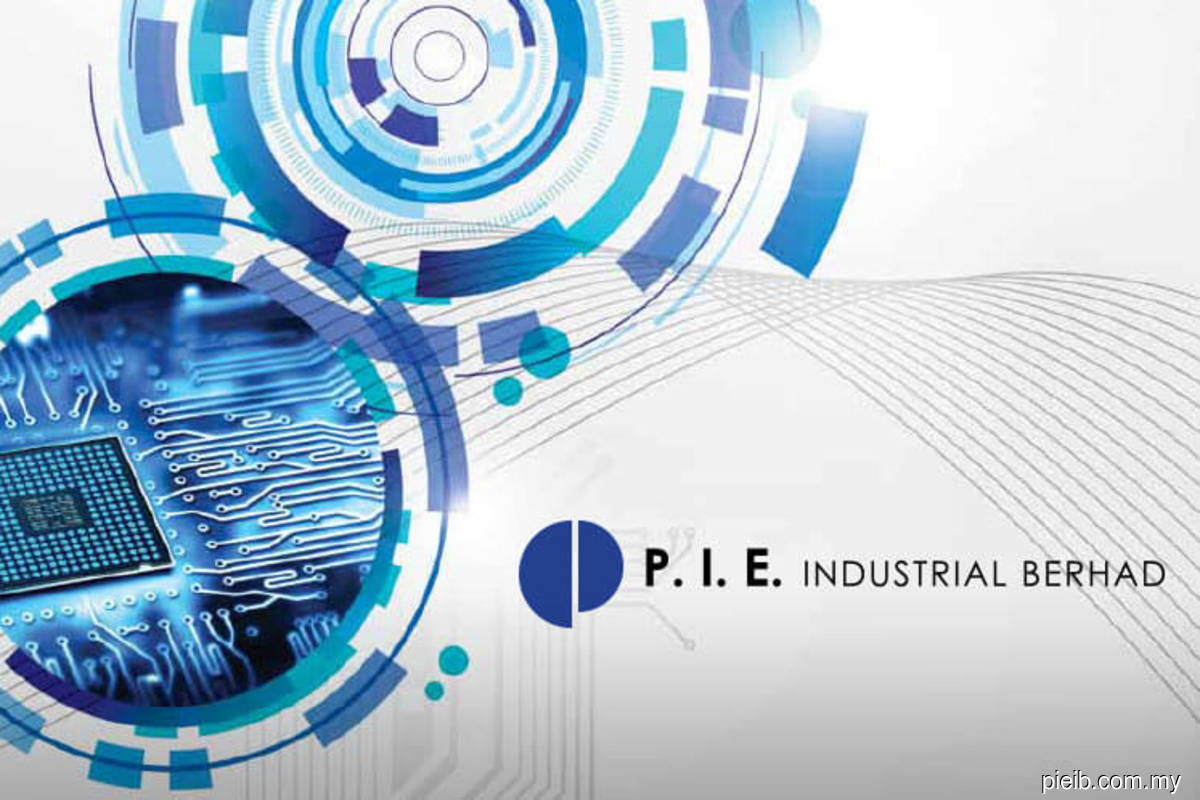 KUALA LUMPUR (Nov 20): P.I.E. Industrial Bhd's net profit for the third quarter ended Sept 30, 2020 (3QFY20) fell 31.05% to RM12.03 million, from RM17.45 million a year ago, due to higher expenses and lower foreign exchange gain.
The group's quarterly revenue, however, grew 36.6% to RM227.43 million, from RM166.48 million in the previous corresponding quarter, according to the company's filing to Bursa Malaysia.
PIE attributed the increase in revenue to higher demand from new and existing customers for electronics manufacturing service (EMS), and raw wire and cable products, but partly offset by lower revenue recorded for wire harness products and trading activities.
The drop in profit was mainly attributable to higher administrative and distribution expenses, lower gain from foreign currency exchange transaction and provision for impairment of trade receivables in the current quarter, as compared to the corresponding quarter.
"However, the decline noted above were offset against higher revenue recorded and reversal of provision for slow moving inventories," it said.
On a quarter-to-quarter basis, the group's quarterly revenue was 104% against RM111.36 million recorded in the immediate preceding quarter. The group's net profit surged 12 times to RM12.03 million, as compared to RM991,000 in 2QFY21. 
The group's profit before tax for the current quarter has increased by 4,174%, as compared to the preceding quarter. The main reason for the increase was due to the Ministry of International Trade and Industry (MITI) having announced that it allowed full capacity to be operated during the MCO period, effective April 29, 2020.
"The group started full capacity production and cleared the backlog of orders which resulted in revenue growth in the third quarter but was offset against lower gain from foreign currency translation and higher administrative and distribution expenses," it said.
For the nine months ended Sept 30, 2020, the group's net profit slumped 66.37% to RM9.46 million, from RM28.13 million a year earlier. Its revenue for the period also dropped by almost 12% to RM439.49 million, from RM498.72 million.
The group said its EMS orders are expected to increase in the long run from existing customers and potential new customers, through its fully built-up vertical integrated manufacturing facilities which will be further improved in operation for the coming years.
"Due to the beneficial effect of USA-China trade war, this division is expected to receive more orders from new overseas customers who are depending on supply from China," it said.
The company cautions any drastic fluctuation of the ringgit against the US dollar and global development of Covid-19 will affect its performance in the near future.
Meanwhile, it said revenue derived from the manufacturing activity of raw wire & cable will continue to grow, with consistent profit margin in near future.
"The cost of its two main raw materials i.e. copper and PVC, are expected to be relatively stable in the near future.
"Even though this division is also seriously affected by global spread of Covid-19 and MCO in the first half year, this segment is expected to maintain its profit margin as usual and secure more orders from its customers," it said.
PIE's share price fell two sen at RM2.14, valuing the group at RM821.85 million.