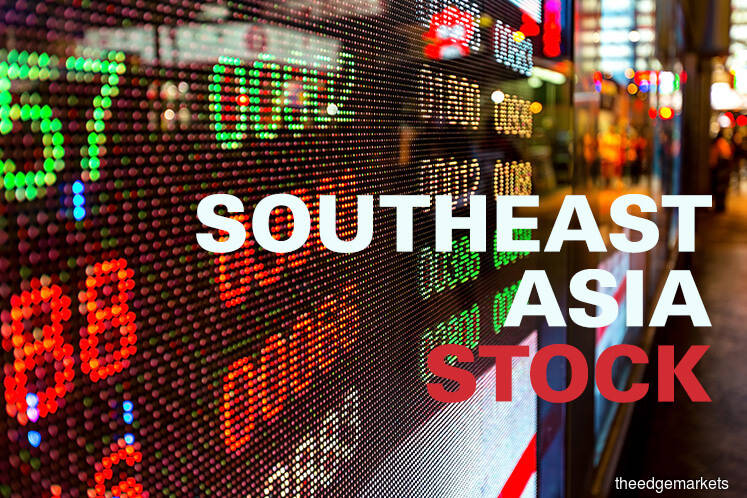 (Jan 30): Most Southeast Asian stock markets fell on Wednesday, with Philippine shares recording their worst fall in two weeks, as investors awaited a US Federal Reserve rates review and key Sino-US trade talks.
The Fed is widely expected to leave rates unchanged on Wednesday, as policymakers had made it clear that they plan a "patient" pause in rate hikes.
The central bank is taking a wait-and-see approach to further tightening in the face of a global economic slowdown, US federal government shutdown, trade tensions and waning business and consumer confidence.
Adding to investor caution is the start of a crucial round of Sino-US trade talks on Wednesday and Thursday.
Philippine shares fell as much as 1.7% on profit-taking before recovering partially to close 0.9% lower.
"We are seeing sales of shares of companies with large institutional following, investors are now being cautious about what will happen in the US Fed meeting," said Rachelle Cruz, a research analyst at AP Securities in Manila.
Cruz said a lot of funds from the profit-taking were invested in "third-liner stocks", with Premiere Entertainment emerging as one of the most actively traded stocks after a funding deal worth 15 billion pesos (US$286.67 million) with a Qatar-based investment management firm.
Index heavyweights BDO Unibank Inc and SM Prime Holdings lost 2.4% and 1.5%, respectively, while Premiere Entertainment closed at its highest level since November 1997.
Malaysian shares fell 0.4%, dragged by utility and basic material stocks.
Effects of the Sino-US trade war were seen with data showing Malaysia's exports to China, a major trading partner, contracted 0.5% annually in December, while shipments to the United States surged 13.5%.
Singapore shares closed 0.4% lower, with DBS Group Holdings and Singapore Press Holdings falling 1.2% and 2.4%, respectively.    
Meanwhile, Thai shares gained 0.5%, with PTT Exploration and Production emerging as the top boost to the index after the company posted an 88.6% rise in full-year profit.
PTT Exploration and Production rose 2.1%, while Airports of Thailand gained 1.5%.
SOUTHEAST ASIAN STOCK MARKETS
Change on the day
| | | | |
| --- | --- | --- | --- |
| Market                 | Current   | Previous close  | % move |
| Singapore              | 3174.38   | 3187.69         | -0.42 |
| Bangkok                | 1632.6    | 1624.05         | 0.53 |
| Manila                 | 7979.95   | 8050.82         | -0.88 |
| Jakarta                | 6464.189  | 6436.48         | 0.43 |
| Kuala Lumpur           | 1684.11   | 1690.41         | -0.37 |
| Ho Chi Minh            | 915.84    | 915.93          | -0.01 |
Change so far in 2019
| | | | |
| --- | --- | --- | --- |
| Market                 | Current   | End 2018        | % move |
| Singapore              | 3174.38   | 3068.76         | 3.44 |
| Bangkok                | 1632.6    | 1563.88         | 4.39 |
| Manila                 | 7979.95   | 7,466.02        | 6.88 |
| Jakarta                | 6464.189  | 6,194.50        | 4.35 |
| Kuala Lumpur           | 1684.11   | 1690.58         | -0.38 |
| Ho Chi Minh            | 915.84    | 892.54          | 2.61 |
(US$1 = 52.3250 Philippine pesos)