This article first appeared in The Edge Malaysia Weekly, on March 25, 2019 - March 31, 2019.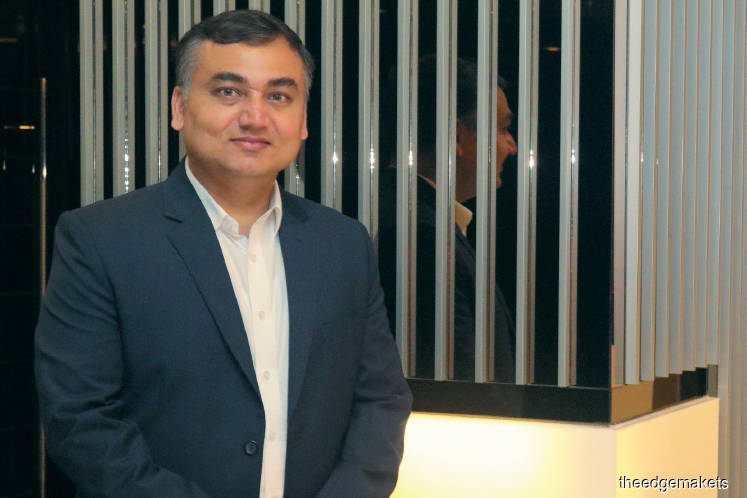 Sharma: The certification validates PMM's paying men and women equally for equivalent work, and the process is helping to focus the company's attention on the broader issue of gender equality
PHILIP Morris International (PMI), which was recently awarded equal-salary certification, hopes the recognition will inspire Malaysian companies to contribute to achieving global gender and wage parity.
The certification is a third-party verification conducted by the Switzerland-based not-for-profit Equal-Salary Foundation together with auditors PricewaterhouseCoopers. The certificate confirms that a company under review pays men and women equally for equal work.
On March 4, 2019, PMI became the first multinational to be equal-salary certified globally, with many of its affiliates worldwide including Philip Morris (Malaysia) Sdn Bhd (PMM) receiving the certification. This also makes PMM the first company in Malaysia to be officially certified.
PMM's director of people and culture Chinmay Sharma says the recognition is not just a win for PMM but it is also a win for Malaysia as it contributes to ensuring that greater gender equality goals in the workforce are met.
"Wage parity represents a crucial step towards achieving gender parity as a whole. Therefore, the equal-salary certification validates PMM's paying men and women equally for equivalent work, and the process is helping to focus the company's attention on the broader issue of gender equality.
"We hope that this recognition will spur other companies in Malaysia to pursue similar initiatives that will contribute towards the goal of ensuring greater gender equality in the workforce in the country," he says.
Sharma adds that as the company transforms into a smoke-free technology leader in this rapidly changing 21st century, it recognises that diverse teams and an inclusive culture are needed to drive innovation and success.
"As a company, PMM is leading a transformation towards a smoke-free future where we aim to ultimately replace cigarettes with smoke-free products for those who would otherwise continue to smoke.
"Internally, we recognise, as part of this transformation, that we need to focus on human capital elements as well. For example, we believe that our efforts to achieve gender balance at PMM is part of an essential ingredient for our business transformation as we strive to create a smoke-free world.
"True transformation can only happen if we innovate not only in our product and processes but also in our people practices. Philip Morris must not only lead the smoke-free transformation but also emerge as a leader in the industry in terms of people practices," Sharma says.
The World Economic Forum's Global Gender Gap Report 2018 ranked Malaysia 101 out of 149 countries with a 23% gender pay gap, highlighting that gender gaps in workforce participation and salary equality still exist in the country.
Sharma says that with the global, independently verified certification, it will also help boost PMM's attractiveness as an employer and will build immense pride among its employees by reinforcing the fact that they work for a forward-looking, fair organisation.
"And that's not all, we believe it will further inspire us to take more steps towards achieving gender balance and a more inclusive workplace at Philip Morris Malaysia," he adds.
Other than ensuring equal pay, Sharma says PMM continues to work on various initiatives to improve gender balance management across the company. "We actively develop female talents through women's networks that offer opportunities for support, learning and mentoring alongside personalised career development plans for our senior women leaders at PMM and also recruiting top external female talents," he adds.
Currently, women occupy 35% and 45% of PMM's managerial and senior management positions respectively. "We [also] provide flexible working arrangements that enable both women and men to succeed both at work and at home. We are one of the very few companies in Malaysia with a 4½-day work week, with Fridays being a half day.
"Most importantly, we actively address any unconscious gender bias and stereotypes to drive a culture of inclusion, meritocracy and fairness," Sharma explains.
Globally, PMI has set clear targets to improve the representation of women in its overall management population, targeting 40% by 2022.
"We're tracking and regularly reporting on progress. Leaders are accountable for meeting their targets and those who miss them must explain why," he says.
Save by subscribing to us for your print and/or digital copy.
P/S: The Edge is also available on Apple's AppStore and Androids' Google Play.