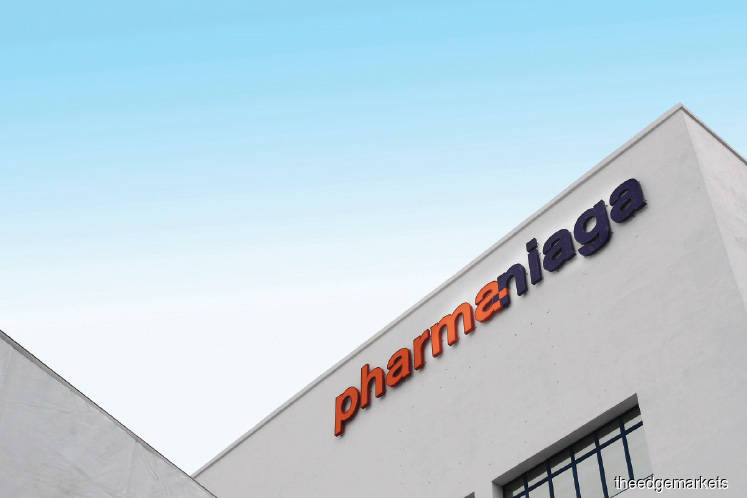 KUALA LUMPUR (May 19): Pharmaniaga Bhd, whose shares have bounced back 96% after falling to a recent low in March, reported an increase of 14% in net profit for the first quarter ended March 31, 2020 (1QFY20).
Net profit grew to RM22.4 million in 1QFY20 compared with RM19.62 million a year ago which was mainly supported by stronger demand from Indonesia, it said in a filing today.
This pushed up its earnings per share to 8.57 sen from 7.53 sen a year ago. Quarterly revenue increased 4.3% to RM819.92 million compared with RM786.11 million in the previous year.
In light of the improved results, Pharmaniaga has declared a first interim dividend of six sen for the financial year ending Dec 31, 2020, which will be paid on June 30.
Despite the tough economic conditions, Pharmaniaga said it was able to deliver solid results in the first quarter of the year thanks to stronger demand from public and private hospitals in both Malaysia and Indonesia.
Its logistics and distribution division turned in a higher profit before tax of RM23 million, a jump of more than 82% compared with RM13 million in the same quarter last year. This was driven by stronger contributions from the government hospitals as well as lower operating costs, it said.
Its manufacturing division posted a profit before tax of RM9 million on the back of RM68 million in revenue, supported by higher orders from government hospitals.
Looking ahead, Pharmaniaga expects the environment to be challenging as the Covid-19 pandemic continues globally.
"As a leading pharmaceutical manufacturer, Pharmaniaga is conscious of its role during this critical time. The group is dedicated to fulfilling its contract with the Ministry of Health (MoH) for the provision of medicines and medical supplies to MoH facilities, as well as logistics and distribution services to MoH.
"In tandem with this, to ensure sustainable growth, the group continues to enhance manufacturing and operational efficiencies and expand its research and development capabilities to explore new avenues to grow its business, including for its Indonesian operations," it said.
Shares in Pharmaniaga have climbed 96% since falling to a low of 96 sen on March 19, a day after the government implemented the Movement Control Order. It has gained ground since and closed at RM1.88 after today's trading session.