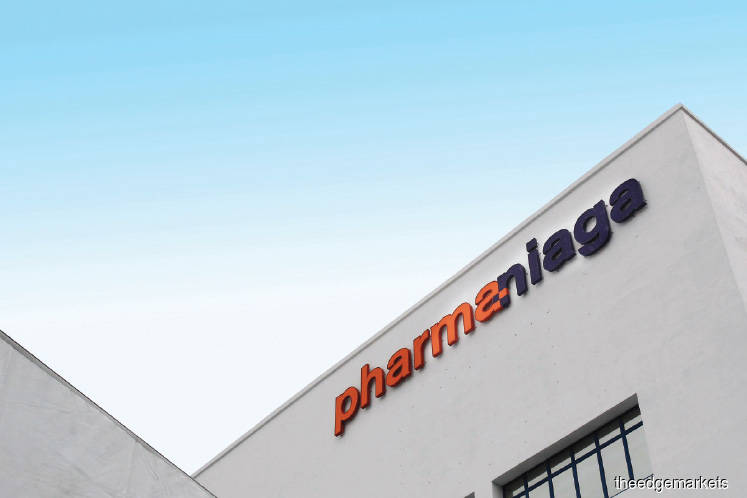 KUALA LUMPUR (Feb 20): Pharmaniaga Bhd posted its first full-year loss since going public 21 years ago, as the pharmaceutical group was hit by the Pharmacy Information System (PhIS) amortisation and a provision for stock write-off, as a result of a voluntary Ranitidine product recall.
The group posted a net loss of RM149.22 million for the financial year ended Dec 31, 2019 (FY19) from a net profit of RM42.47 million in the previous year, even though revenue rose 18.3% to RM2.82 billion from RM2.38 billion in FY18.
It was the first time the Main Market-listed company has posted a full-year loss since going public in 1999, according to Bloomberg data.
The group swung into a net loss of RM178.6 million in the fourth quarter ended Dec 31, 2019 (4QFY19), from a net profit of RM4.44 million a year ago, due to recognition of the remaining RM247 million unamortised PhIS.
In addition, there was a provision for stock write-off on the voluntary Ranitidine product recall of RM9 million.
This resulted in a loss per share of 68.45 sen for 4QFY19, compared with an earnings per share of 1.71 sen for 4QFY18. Revenue for the quarter, however, was up 20% year-on-year to RM715.68 million from RM596.64 million, driven by improved demand from the concession, non-concession and Indonesian businesses.
In a statement today, Pharmaniaga said the RM247 million amount refers to expenses incurred for the provision and supply of certain hardware and software for the PhIS, a system developed and managed for the Ministry of Health (MoH). "Following the new contract arrangement with MoH, the remaining unamortised PhIS costs were fully recognised in the quarter under review," it added.
Pharmaniaga's outgoing managing director Datuk Farshila Emran said 4QFY19 was a challenging quarter, as the group was significantly impacted by the recognition of the remaining unamortised PhIS.
"Nevertheless, it is imperative to note that the group's financial performance will not be burdened by the PhIS amortisation moving forward," she added.
In the short-term, Farshila noted the ongoing coronavirus outbreak remains at the forefront, as the healthcare sector strives to contain the disease.
"From a long-term perspective, we are confident that the outlook is positive for Pharmaniaga. The new contract secured with MoH for the provision of medicines and medical supplies to MoH facilities from Dec 1, 2019 to Dec 31, 2021, as well as logistics and distribution services to MoH for five years ending Dec 31, 2024, are set to be key contributors to the group's earnings," she said.
"In tandem, we are strongly focused on our continuous drive to enhance operational efficiencies and build up our research and development capabilities to tap into new opportunities in the pharmaceutical industry. This will enable us to grow our various business streams, as well as our overseas operations, led by our Indonesian business where we continue to make good progress," she added.
Shares of Pharmaniaga closed 0.99% or two sen higher at RM2.04 today, giving it a market capitalisation of RM532.91 million.