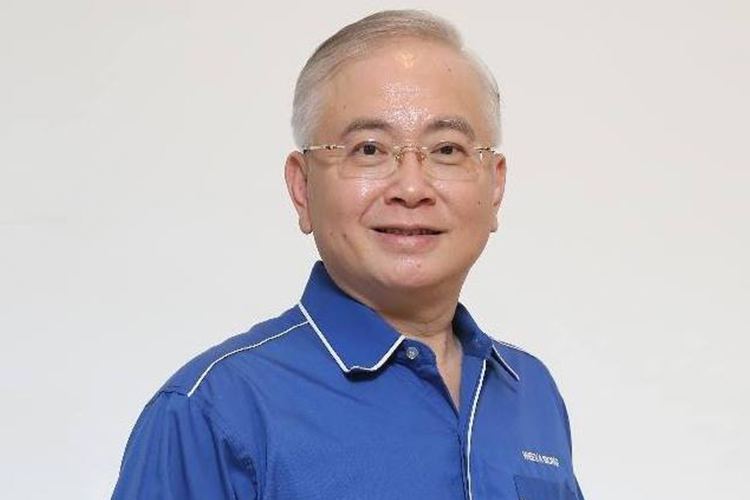 KUALA LUMPUR (July 30): The Pakatan Harapan government has broken its election promise by appointing politicians to Khazanah Nasional Bhd's board of directors, said MCA deputy president Datuk Seri Wee Ka Siong.
In a post on his Facebook page today, Wee said one of the promises that PH made during the 14th General Election (GE14) was to reduce the powers of the Prime Minister.
"They demonstrate again that they cannot keep their promises," said the Ayer Hitam lawmaker.
Earlier today, the Prime Minister's Office announced that Prime Minister Tun Dr Mahathir Mohamad has been appointed as chairman of Khazanah with immediate effect.
The PMO also named Economic Affairs Minister Datuk Seri Mohamed Azmin Ali, former Petronas CEO and president Tan Sri Mohd Hassan Marican, former Bank Negara Malaysia deputy governor Dr Sukhdave Singh and former Securities Commission executive director of market development Goh Ching Yin as directors of the sovereign wealth fund.
The appointment of Khazanah's new group managing director will be announced in due course, it added.
Wee said there should not be any political appointees in government-linked companies' boards, based on the 22nd promise of PH's GE14 manifesto, Buku Harapan.
"Even if they wanted to appoint politicians to the board of Khazanah, shouldn't they have appointed the Finance Minister to the board instead since Khazanah is fully owned by the Minister of Finance Incorporated, a body incorporated pursuant to the Minister of Finance (Incorporation) Act 1957?" he questioned.
"Is the Finance Minister only fit to be a book keeper and take care of Tabung Harapan but not qualified enough to sit on the board of our country's only sovereign fund?
"A concern that I have raised earlier is that the Prime Minister had revised history to say that Khazanah's main objective is to help bumiputeras. I find it strange since Permodalan Nasional Bhd was supposed to play that role whereas Khazanah was supposed to be the sovereign fund for all Malaysians," he added.
Based on this reason, Wee said Dr Mahathir had also said that Khazanah will eventually sell the shares of profitable companies that it owns to unspecified Bumiputra owners.
"The fear is that this could now open the door of what happened in the past where the most lucrative government assets had been passed to the hands of a few fortunate cronies or proxies," he warned.
"It is disappointing that so far none of the DAP or PKR leaders have come out to say whether they agree with the Prime Minister that Khazanah is for certain bumiputeras only," he said.