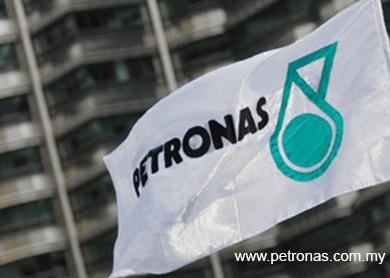 KUALA LUMPUR: Petroliam Nasional Bhd (Petronas) plans to use the US$5 billion (RM18.35 billion) it raised in Asia's largest bond offering so far this year for corporate expenses as well as possible acquisitions, the company said.
In a statement to Reuters, the state-owned energy firm, which posted its first quarterly loss in at least five years in the fourth quarter due to the slump in global oil prices, declined to give any details about its potential mergers and acquisitions (M&A) plans.
It had earlier stated plans to cut capital expenditure by 10% and operating expenses by up to 30% this year, but still went ahead with the bond and sukuk issue, its first foray into the debt market in six years.
The US$5 billion issue comes as the cost of insuring Malaysian sovereign debt has risen the most this year compared with its Southeast Asian peers on concerns about state investor 1Malaysia Development Bhd's (1MDB) US$11 billion debt burden.
Weak oil prices have also deepened worries about the revenue prospects for Petronas, which contribute about a fifth of the government's overall income.
The Petronas bond issue is part of an open-ended US$17 billion bond and sukuk programme announced by the company this month, after 1MDB's financing woes put pressure on Malaysia's sovereign rating and weakened the ringgit.
"The proceeds raised from the bond offering, including the sukuk proceeds, will be used for general corporate purposes, including capital expenditure," the company statement said.
Petronas said it is keen to maintain a comfortable cash balance to enable it to proceed with important projects and pursue synergistic M&A strategies. It gave no details.
Petronas has for the last three years bought several overseas assets to shore up future earnings as output slows at home. In 2012, it acquired Canada's Progress Energy Resources in a US$5 billion deal that gave it shale gas properties in northeastern British Columbia.
Petronas' cash holdings amounted to US$39 billion, while total borrowings amounted to US$9.9 billion as at the end of 2014, according to its financial statement. — Reuters
This article first appeared in The Edge Financial Daily, on March 20, 2015.