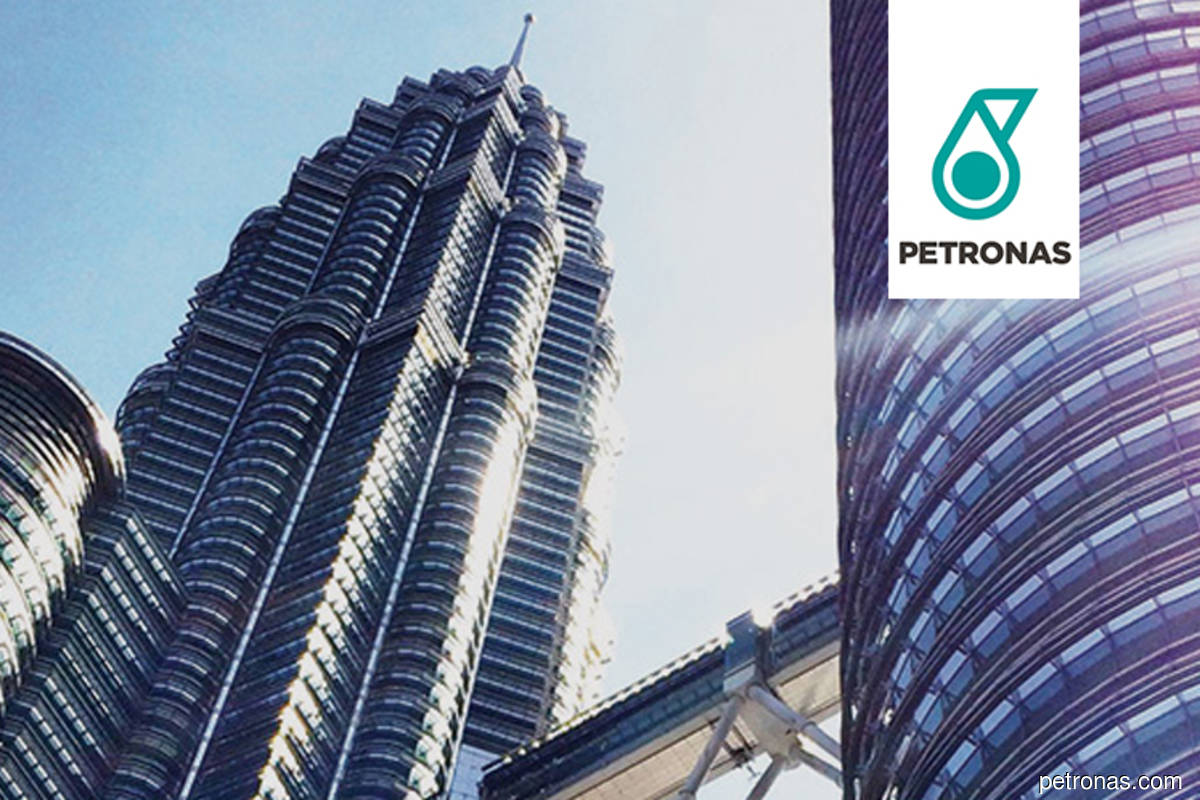 KUALA LUMPUR (Dec 11): Petroliam Nasional Bhd (Petronas) confirmed today the Malaysian national oil company yesterday successfully pared down its shareholdings in MISC Bhd and KLCCP Stapled Group via an equity-accelerated book-building exercise to ensure a robust and sustainable portfolio.
In a statement today, Petronas said the paring down of its shareholdings in shipping firm MISC and real estate company KLCCP was also intended to ensure Petronas' readiness to capture new step-out business opportunities. 
"These sales of shares will result in greater local and international investor participation and ownership in these companies, in addition to increased stock liquidity.  
"Petronas continues to retain controlling stakes in MISC and KLCCP, which remain to be key solution providers to Petronas," the company said.
Petronas did not elaborate.
Its statement today confirmed a report by theedgemarkets.com late yesterday that Petronas was disposing of a chunk of its holdings in MISC and KLCCP.
theedgemarkets.com, citing the term sheet of the share sales, reported that Petronas was looking to dispose of 266 million MISC shares, equivalent to a 5.96% stake in MISC at an offer price of RM6.67 per share, valuing the block of shares at RM1.77 billion.
It was reported that after the share sale, Petronas will remain as the controlling shareholder of MISC with a roughly 51.6% stake against 57.56% previously.
"The term sheet indicated that the offer price presents a 4.94% discount to MISC's five-day volume weighted average price (VWAP) of RM7.0169 on Dec 10, 2020, and a 2.2% discount to today's (Dec 10, 2020) closing of RM6.82.
"Meanwhile, Petronas is also offering 140 million stapled securities, or 7.75% of KLCCP, comprising KLCC Property Holdings Bhd and KLCC Real Estate Investment Trust (REIT), to investors at RM7.12 per stapled security. 
"The chunk of securities is valued at RM996.8 million at the offer price, which is at a 6.03% discount to its five-day VWAP of RM7.5765 up to Dec 10 and a 5.7% discount to its closing price of RM7.55," theedgemarkets.com reported.
On Bursa Malaysia today, MISC's share price had risen two sen or 0.29% to RM6.84 at 9.29am, with 182,700 shares traded.
Later at 9.31am, KLCCP had fallen three sen or 0.4% to RM7.52, with 108,500 shares transacted.
MISC's share price at RM6.84 valued the company at some RM30.51 billion, while KLCCP's share price of RM7.52 gave the group a market capitalisation of about RM13.61 billion.