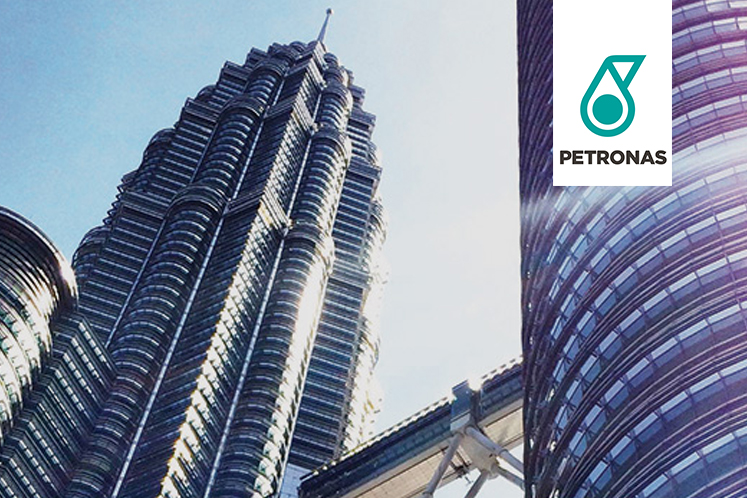 KUALA LUMPUR (Sept 17): Petroliam Nasional Bhd (Petronas) has paid Sarawak RM2.95 billion in sales tax (SST) on petroleum products.
According to Bernama, Petronas chairman Datuk Ahmad Nizam Salleh presented a cheque for RM2,956,671,407.36 to Sarawak Chief Minister Datuk Patinggi Abang Johari Tun Openg at a ceremony at Wisma Bapa Malaysia in Kuching today.
Abang Johari Tun Openg said Petronas and its subsidiaries had fully settled the payments of State sales tax on petroleum products for 2019, as assessed by the Comptroller of State Sales Tax in accordance with the provisions of the Sarawak State Sales Tax Ordinance, 1998.
He said the amount paid by Petronas and its subsidiaries was without interest and penalties as Petronas had complied with the notices issued to it.
Petronas, in a statement, said it had paid Sarawak the SST on petroleum products for last year.
"The payment represents Petronas' full and final settlement for the SST for the year 2019 and is evidence of Petronas' commitment towards achieving commercial resolution," Petronas said.
According to the national oil company, the payment for this year will be made upon assessments by the Sarawak comptroller of SST.
This, it noted, is a significant milestone following Petronas' withdrawal of the appeal against the judicial review decision and also Sarawak's withdrawal of the civil action on the Sarawak SST.
"Petronas is committed to work with the Sarawak State government in strengthening the Sarawak oil and gas (O&G) sector towards the creation of a stable and conducive business and investment environment for future growth," it added.
It was reported yesterday that Sarawak's endeavour to reclaim its rights on its O&G resources will reach a milestone today with Petronas finally handing over a cheque to the State government for the SST.
The matter was announced by Abang Johari.
In May, Petronas agreed to pay the full SST, amounting to RM2 billion, to Sarawak. The figure was 5% of the petroleum products' sales value.
In news reports, Assistant Minister in the Chief Minister's Department (Law, State-Federal Relations and Project Monitoring) Datuk Sharifah Hasidah Sayeed Aman Ghazali said the national oil company will pay over RM2 billion — after computing penalty and interest.