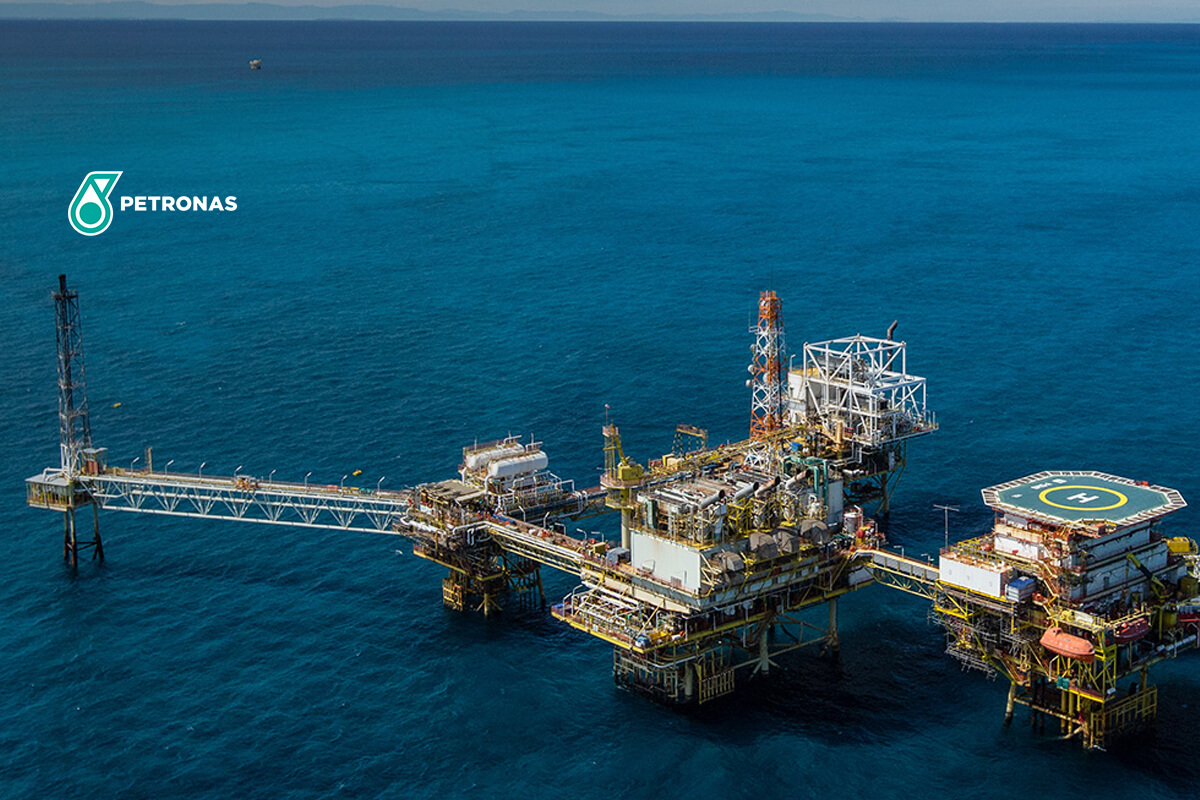 KUALA LUMPUR (Nov 27): Petroliam Nasional Bhd's (Petronas) loss after tax (LAT) for the third quarter ended Sept 30, 2020 (3QFY20) contracted to RM3.37 billion from RM21.04 billion in the immediate preceding quarter.
In its interim financial report, the national oil company attributed the quarter-on-quarter (q-o-q) narrower net loss to higher earnings before interest, tax, depreciation and amortisation (EBITDA) and lower impairment losses on assets compared with the preceding quarter 2QFY20.
Excluding asset impairment, Petronas said it would have posted a quarterly profit after tax (PAT) of RM2.6 billion in 3QFY20, compared to a LAT of RM900 million in 2QFY20.
Meanwhile, the group's quarterly revenue grew by 21% q-o-q to RM41.08 billion from RM34.04 billion following the improved benchmark price for major products on the back of higher sales volume from petroleum products, liquefied natural gas (LNG) and processed gas.
In contrast, on a year-on-year (y-o-y) basis, the national oil firm posted PAT of RM7.42 billion, while quarterly revenue was down 25% from RM55.11 billion. 
The lower y-o-y revenue was on account of lower average realised prices for major products on declining benchmark prices.
Besides impairment losses and lower EBITDA that resulted in the group's LAT in 3QFY20 vis-a-vis 3QFY19, the group incurred tax expenses on account of the derecognition of deferred tax assets on lower oil and gas price outlooks.  
For the nine months ended Sept 30, 2020 (9MYF20), Petronas posted LAT of RM19.89 billion from PAT of RM36.36 billion in 9MFY19.
In a separate statement, Petronas chief executive officer and president Tengku Muhammad Taufik said the sporadic easing of lockdowns resulted in the resumption of global activities worldwide.
"Having persevered through nine gruelling months, Petronas has recorded slight improvements in 3QFY20 compared to the previous quarter resulting from the sporadic easing of lockdowns which has led to gradual resumptions of economic activities worldwide," said Muhammad Taufik.
Amid the fluid operating environment brought about by the pandemic as well as prolonged volatility of oil prices, he noted that the national oil firm is adopting a cautious outlook and anticipates the remainder of 2020 to be challenging. 
"We expect our performance to be continuously affected by the volatility of oil prices aggravated by the ongoing Covid-19 pandemic.
"We remain focused on our deliberate steps to reshape our portfolio, retool our human capital equation and focused execution at pace in managing the unpredictable business environment as we strive towards our three-pronged growth strategy. 
"As we pursue this, our recently announced aspiration to achieve Net Zero Carbon Emissions by 2050 underlines our stronger commitment to sustainability. We are committed to providing cleaner energy solutions through innovative offerings and leveraging on our technological advancements," he said.