This article first appeared in The Edge Malaysia Weekly, on October 18, 2021 - October 24, 2021.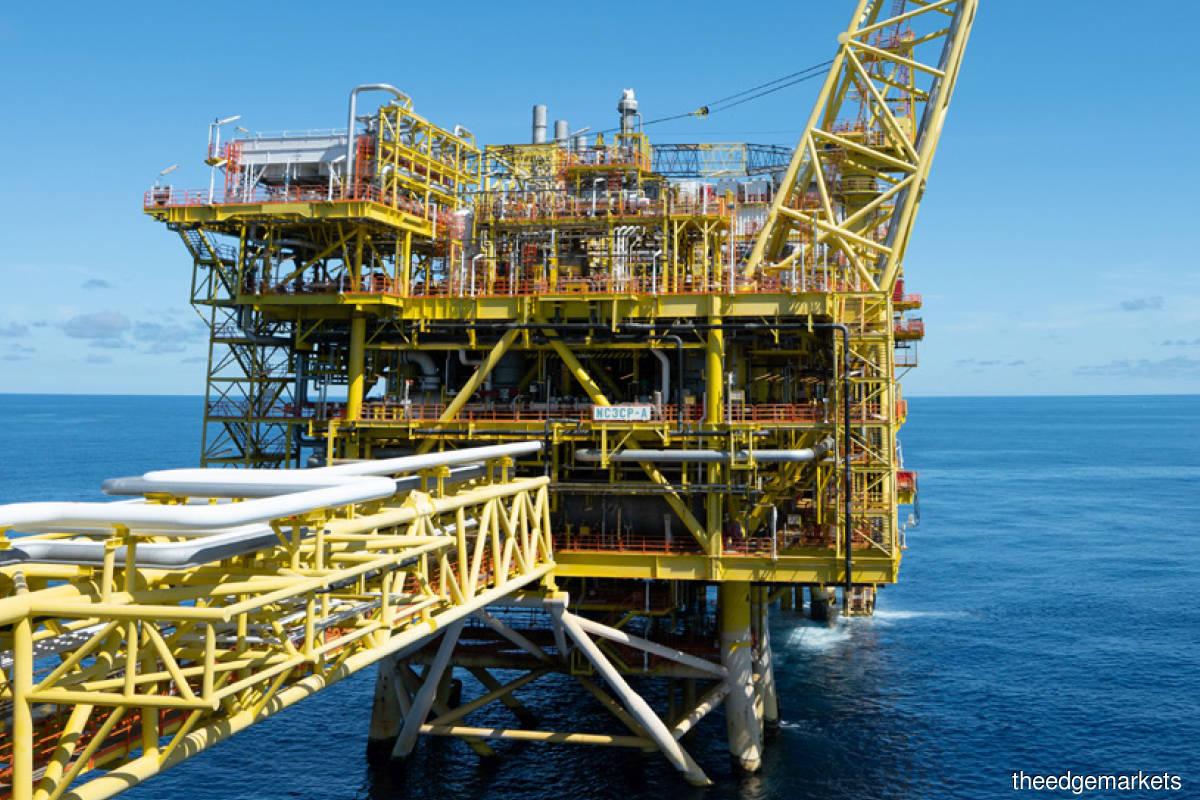 PETROLIAM Nasional Bhd's (Petronas) multibillion-ringgit Pan Malaysia offshore transportation and installation (T&I) contracts, for which tenders were called in May, have come under the spotlight amid rumours that they have been aborted.
Details are scarce but the contract scope basically involves the T&I of all offshore facilities and pipelines to Petronas' fields, for a duration of three years with an option for two one-year extensions.
The previous Pan Malaysia T&I tender was called in mid-2016 and was for a two-year duration — 2017 and 2018. It came with an option for a two-year extension, which was exercised.
"There is market talk that the T&I contracts have been aborted, but this is un­official of course. Petronas has been tight-lipped, and there has been no official statement," says a source.
"The tender was called for in May. The shortlisted candidates are supposed to be announced anytime now, and an award made in December, but there is no news yet and there are rumours of it being aborted," remarks another source, who is of the view that, with oil prices gaining strongly over the past few months, many projects would have to be relooked.
Petronas did not respond to a query over whether the contracts have been scrapped.
The actual value of the T&I contracts is uncertain as the number of work packages is not known, but sources in the oil and gas industry estimate it to be above US$500 million, or about RM2.1 billion, for the two-year duration.
At press time, Brent crude oil had passed the US$84 per barrel mark, its highest since early October 2018. Brent crude has gained some 125% since the end of last October, buoyed by demand from economies that are reopening, slowing supply as well as an inventory shortage that is taking place in the midst of a global energy crunch.
One of the local companies with the assets to undertake the T&I contracts is Sapura Energy Bhd, which has pipe-laying barges and other related assets. According to the company's website, it has 12 vessels with pipe-laying capabilities, but it is not clear whether the vessels have been chartered out on long-term contracts or if they will be available for the Pan Malaysia T&I jobs.
It is understood that several local companies, some with many decades of oil and gas experience, had formed joint ventures with owners of foreign assets to bid for the Pan Malaysia T&I contracts. Some of these local companies are believed to be based in Sarawak, where more than 50% of the offshore T&I contracts are located.
The CEO of a local oil and gas outfit explains that no new pipe-laying barges have been built over the last few years and many companies with the requisite assets have since exited the pipe-laying barge and related T&I businesses, or are cash strapped. As such, local companies were allowed to participate in the bidding, albeit with a foreign partner.
For instance, Puncak Niaga Holdings Bhd sold its pipe-laying barge DLB 264 in 2018 and ceased its oil and gas operations. Barakah Offshore Petroleum Bhd, which is in the Practice Note 17 (PN17) category, has a pipe-laying asset in Kota Laksamana 101, but according to the company's FY2020 annual report, it is looking for contract opportunities for the barge  and is exploring selling or refinancing it. Alam Maritim Resources Bhd, another local company that is in the PN17 category, has a pipe-laying barge as well.
Some of these companies, which are now cash strapped or have left the industry, had won Petronas T&I contracts before.
Under the current circumstances, unless Petronas intends to award a chunk of the projects to local companies partnering foreign asset owners, Sapura Energy appears likely to be a big beneficiary of the T&I jobs.
Sapura Energy, which is 39.59%-owned by state-controlled asset management outfit Permodalan Nasional Bhd (PNB) and its various funds, suffered a net loss of RM1.61 billion from RM2.22 billion in revenue for the first six months of FY2022.
As at end-July, it had cash and cash equivalents of RM695.74 million and short-term borrowings of RM10.88 billion. It did not have any long-term debt commitments. However, in March, it refinanced its borrowings with a consortium of Malaysian, regional and international banks for a combined value of about RM10.3 billion, over a seven-year tenure, to lengthen the maturity of its debt.
The company, which at its peak was among the three largest oil and gas service providers in the world, had accumulated losses of RM6.24 billion.
At its closing share price of 10.5 sen last Thursday, Sapura Energy had a market capitalisation of RM1.68 billion.