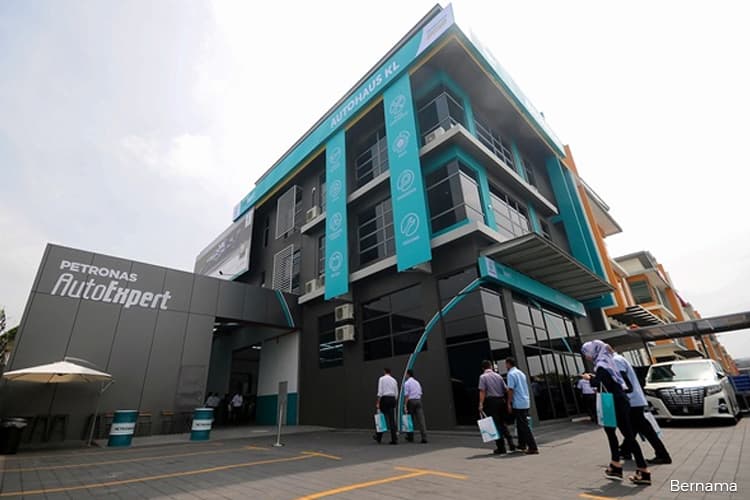 SHAH ALAM (April 22): Petronas Lubricants Marketing Malaysia (PLMM), together with Petronas Lubricants International  (PLI),  has launched Malaysia's first Petronas auto expert service centre, offering top-end products and high quality car maintenance services to customers.
Petronas vice president of marketing and downstream business, Datuk Seri  Syed Zainal Abidin Syed Mohamed Tahir, said the first outlet will be managed by local partner Autohaus, an experienced full-fledged auto service provider with a trusted car service centre.
''This is the first of 100 centres expected to be established in Malaysia, with more to open across 30 countries in the next five years.
''Our target markets include China, which we see as having a large potential with very good opportunities,'' he told a press conference after opening the centre here today.
Also present were PLI head of Asia Pacific regional business Ruslan Halim Islahudin, and Autohaus director Muhammad Eezam Masripan.
Syed Zainal Abidin said at the service centre, customers can be assured of efficiency and attention from specially trained mechanics utilising the latest tools and technology to conduct vehicle inspection, engine diagnostics and oil changes.
''We want customers to experience the difference at this service centre, where we offer services under one roof, from vehicle inspection right up to tyre changes," he said, adding the centre also offers Petronas products including premium engine oils that are acknowledged as the best at protecting engines.
 Syed Zainal Abidin said Petronas welcomes potential partners in its bid to open 100 such service centres nationwide.
''We work with business partners like Autohaus, who share our vision of offering reliable engine care with the best fluids and technology to consumers.
''Those with the expertise and experience in this area and are keen to bring our brand to life, we will support in various aspects including marketing and branding, technical training and consulting as well as innovative tools and equipment,'' he added.