This article first appeared in The Edge Financial Daily, on June 26, 2019.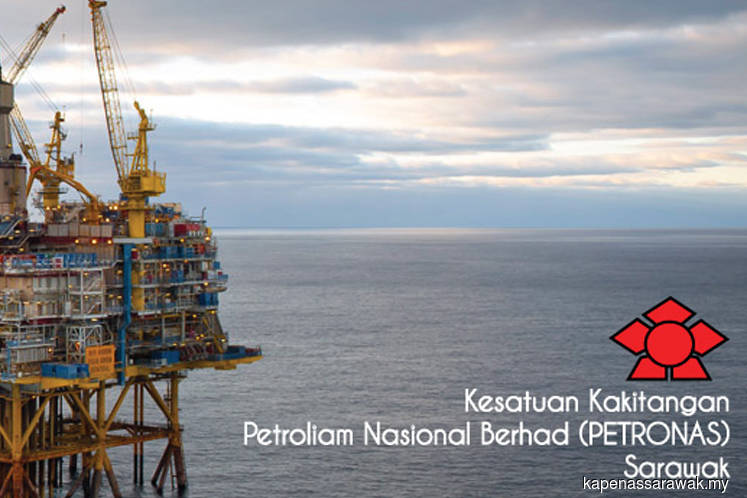 KUALA LUMPUR: The Petronas Workers' Union in Sarawak (Kapenas Sarawak) said it is "patronising, insulting and arrogant" for the Malaysian national oil corporation to expect and demand that all employee unions accept a one-size-fits-all offer.
In a statement yesterday, Kapenas Sarawak accused Petroliam Nasional Bhd (Petronas) of refusing to factor in the different situations and sensitivities of its employees.
"It is disturbing for Petronas to demand that Kapenas Sarawak blindly follow other unions that are, by virtue of the Federal Constitution and the Trade Unions Act, separate and distinct.
"It is hypocritical for Petronas to now expect Kapenas Sarawak to follow the other unions when its own management team tried to pressure Sarawak to accept a lower salary increase compared with those of the other four unions," the Sarawak union said. Kapenas Sarawak said its statement yesterday was in response to Petronas' statement on the matter.
Petronas had said it deeply regretted that Kapenas Sarawak decided to proceed with a deadlock declaration despite the competitive offer to all five unions involving the company's employees there.
"Petronas refers to Kapenas Sarawak's picket in Bintulu on June 24. Petronas had four sessions of collective agreement 2019-2021 negotiations with Kapenas Sarawak, with the most recent held on April 16, where Kapenas Sarawak declared a deadlock.
"We are working closely with all relevant authorities and stakeholders to ensure the matter is resolved soon in our employees' interest," Petronas said.