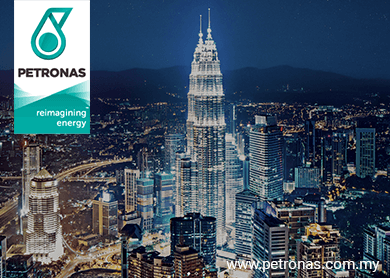 KUALA LUMPUR (June 17): National oil firm Petroliam Nasional Bhd (Petronas) will not lay off its 50,000 workers despite slashing payments of dividends, tax and royalties to the government for 2015, Deputy Minister in the Prime Minister's Department Datuk Razali Ibrahim told Parliament today.
"There will not be any job cuts.
"Although the prices of oil will be fluctuating for the next five years, Petronas can still continue to keep the workers," he told Parliament when responding to a question by Kepala Batas MP Reezal Merican Naina Merican.
This is despite the oil giant having projected a RM43 billion payment in the form of dividends, tax and royalties to be paid to the government for 2015, which is a reduction of over 30% from 2014, he added.
Reezal had raised concerns over job cuts, Petronas lower revenue and prospects as the result of the plunging global oil prices.
Although Petronas has some 50,000 workers worldwide, Razali pointed out that they do not need to fear losing their jobs over fluctuating global oil prices and projected lower revenue for Petronas this year.
Petronas was also looking to maintain its national output of between 500,000 and 700,000 oil barrels per day, he said.
To recap, Petronas former chief executive Tan Sri Shamsul Azhar Abbas reportedly said that payments to the federal government in the form of dividends, tax and royalties could fall by 37% from the previous year to about RM43 billion in 2015 if oil prices stay at around US$75 (RM258) a barrel.
Shamsul also announced plans to cut Petronas' RM50 billion capital expenditure by between 15% and 20%, a move that is expected to dampen the outlook for local companies reliant on its contracts.