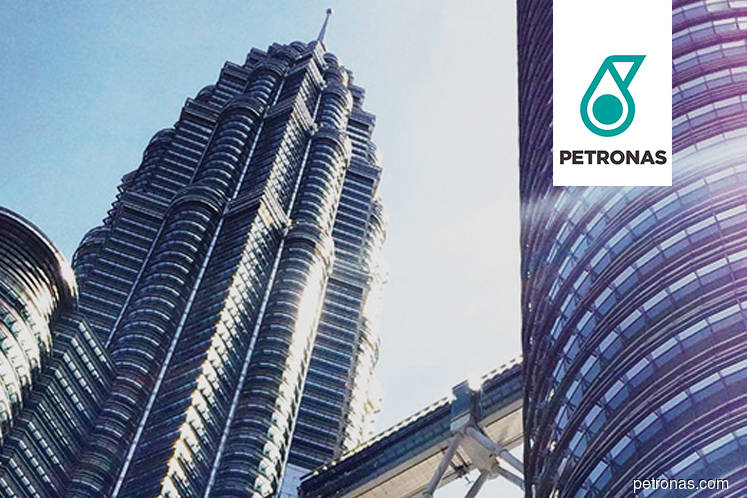 KUALA LUMPUR (March 11): Petroliam Nasional Bhd (Petronas) says it plans to continue with its domestic capital expenditure (capex) programme of RM26 billion to RM28 billion this year, despite the recent oil price slump.
This is 10% more than the payout for last year.
In a statement today, Petronas added it also for now, intends to maintain its dividend payout of RM24 billion for the financial year ended Dec 31, 2019 (FY19).
However, the national oil and gas company said it is still reassessing its plans and budget in light of the price plunge.
"Given ongoing geopolitical uncertainties and prolonged trade tensions, the volatility of prices has worsened due to the impact of the Covid-19 outbreak and the recent failure of the OPEC+ talks.
"Since the onset of the Covid-19 outbreak, Petronas has taken immediate measures to ensure the safety of our employees through the implementation of several proactive steps to manage the risk of exposure and reduce the risk of transmission," it said.
As for its operations, Petronas said it is also closely monitoring the developments of the outbreak and reviewing its plans to cushion the short, medium and long-term impact on its business. 
"In light of the above events and the sharp drop in oil prices, Petronas is reassessing our plans and budget. 
"However, we currently intend to maintain our domestic capex programme, as well as the planned dividend of RM24 billion to be paid in 2020. 
"We will continue to be cognisant of external factors that determine oil prices and will remain focused on elements that are within our control, including driving further efficiencies and cost optimisation efforts across the group," Petronas said.  
At the time of writing, Brent crude oil price was trading at US$36.11 per barrel, averaging at around US$56 year-to-date. Since the start of the year, the benchmark price has retreated by over 45%.