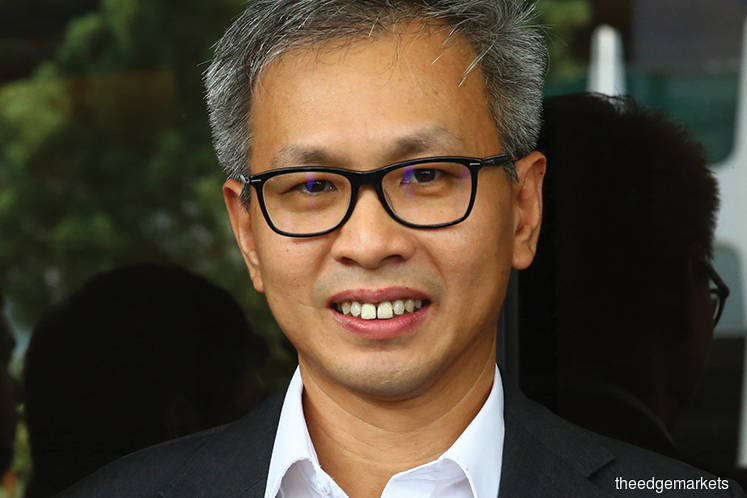 KUALA LUMPUR (Nov 9): Petroliam Nasional Bhd (Petronas) has sufficient cash in reserve for its capital expenditure (capex) going forward, Tony Pua, political secretary to the finance minister, said.
Pua said the national oil company had also issued a statement stating the special dividends it will be paying the government will not affect Petronas' ability to invest in capex. 
He was commenting on the announcement by the government in Budget 2019 on Nov 2 that Petronas will pay RM30 billion as a one-off special dividend to the government in 2019.
"The reason why Petronas is able to give us the RM30 billion in the first place is because it has more than sufficient cash in reserve. It wouldn't have done so, if it didn't have (enough) cash reserves," he told reporters on the sidelines of Ambank Group's Post Budget 2019 Talk on "Doing Business in the New Malaysia" here today.
Pua noted that the government will use the RM30 billion from Petronas to repay RM37 billion worth of outstanding goods and services tax and income tax refunds.
Yesterday, Moody's Investors Service had changed its outlook on Petronas' credit rating to negative from stable to reflects its view that the financial profile of the company may deteriorate, if the government continues to ask it to keep dividend payments high, especially should oil prices decline.
Nevertheless, Pua said credit rating agencies understand the country's higher-than-expected budget deficit target announced at 3.7% of gross domestic product (GDP) for 2018.
"They acknowledged the plan to improve the fiscal deficit from 3.4% in 2019, 3% in 2020 and 2.8% in 2021.
"They (rating agencies) have stated that if we (the government) are able to follow this fiscal consolidation exercise with improved transparency, then actually we are doing very well," he added. 
On the peer-to-peer (P2P) property financing scheme, Pua said it is a platform which everyone is welcomed to set up, as long as it complies with Security Commission Malaysia's requirements. 
"EdgeProp came up with the idea of FundMyHome. They came up with an innovation, and they launched it, not because it has been approved but because they wanted to publicise the mechanism," he said. He said there is no stopping of ideas that come to the government.