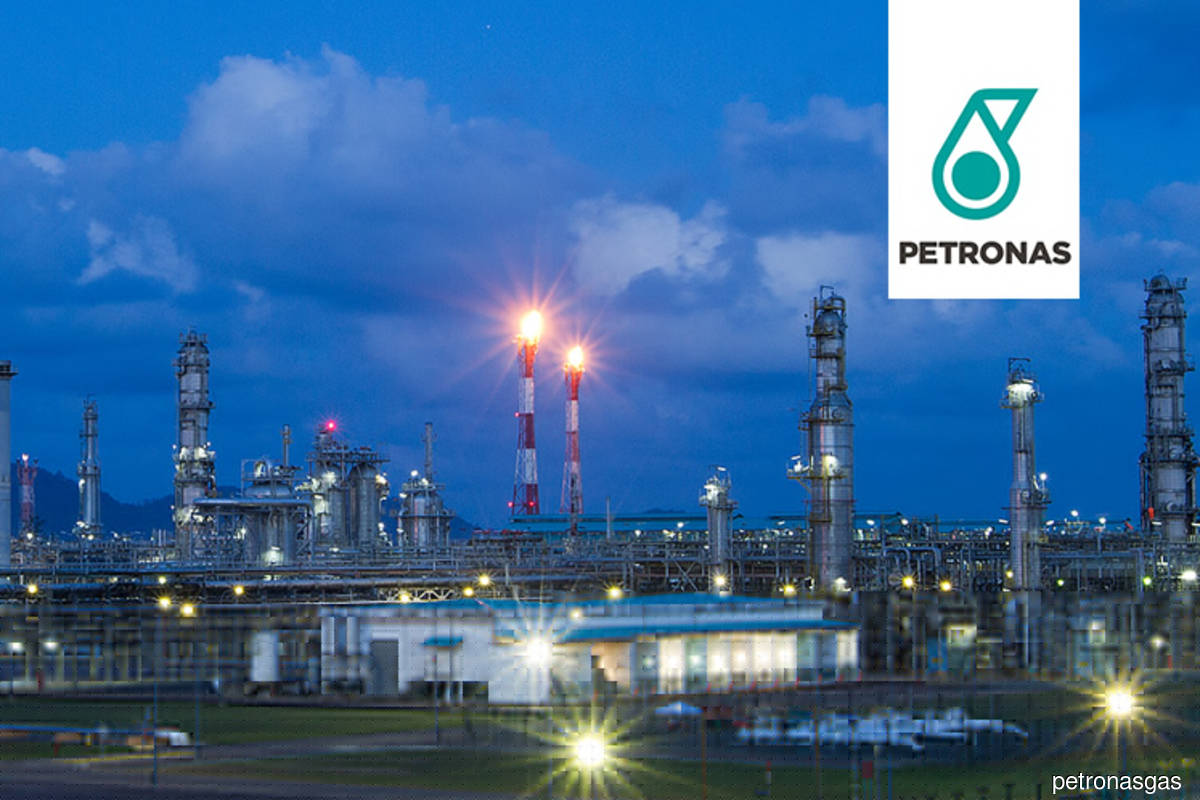 KUALA LUMPUR (April 20): The capacity of Malaysia's two regasification terminals in Melaka and Johor has been fully booked via long-term contracts, Petronas Gas Bhd (PetGas) said today.
The group, which saw growth in the regasification segment in the financial year ended Dec 31, 2020 (FY20), expects stable earnings for the segment regardless of actual utilisation.
"The capacity of both our regasification terminals (RGTs) is fully booked, fully subscribed by our shippers. That is the current situation," said managing director and chief executive officer (CEO) Abdul Aziz Othman.
"PetGas' revenue is more or less backstopped by the shippers that have subscribed for the capacity of both RGTs," he said during the group's virtual press conference today.
"It is down to the shippers to utilise the capacity that they have booked," Abdul Aziz added. "Demand for gas definitely will not make a difference to the revenue that we expect to come from the regasification as well as pipeline system."
PetGas operates the two RGTs in Sungai Udang, Melaka (RGTSU) and Pengerang, Johor (RGTP), with capacity of 500 mmscfd and 490 mmscfd (million standard cubic feet per day) respectively.
It was only in October 2019 that RGTSU received Malaysia's first liquefied natural gas (LNG) cargo from a third party as the nation moved towards gas market liberalisation under a third party access (TPA) arrangement.
For FY20, PetGas' regasification segment recorded a 16.7% year-on-year (y-o-y) increase in gross profit to RM713.1 million from RM611 million on the higher regulated asset base (RAB) incorporated. Segment revenue rose 16.7% to RM1.4 billion from RM1.2 billion.
PetGas said that Shell Malaysia Trading Sdn Bhd is a new long-term client which has a capacity contract at RGTSU. Petronas Energy & Gas Trading Sdn Bhd also underwrites the capacity of PetGas' gas transportation and regasification business, according to PetGas' annual report.
For PetGas, its regulated returns from the segment may undergo another change at the end of the current Regulated Period 2020-2022 (RP1). Under RP1, PetGas is accorded higher tariffs, which include internal gas consumption previously borne by its customers.
FY20 profit, revenue up
Despite a challenging FY20, PetGas' net profit rose 3.9% to RM2.01 billion from RM1.935 billion, with revenue climbing 2.4% to RM5.59 billion from RM5.46 billion.
The group benefitted from a sustained revenue stream from long-term contracts, as well as lower costs incurred in the period.
On the outlook for FY21, PetGas said the performance of its three key segments — gas processing, transportation and regasification — will continue to be underpinned by long-term contracts with its clients. Note that the gas processing segment benefitted from the extension of its plant turnaround intervals in FY20.
For the utility segment, Abdul Aziz said the group expects a slight improvement in electricity demand. Its steam segment is also supported by long-term contracts.
Meanwhile, the group is strengthening its oxygen supply system in the Utilities Kertih complex in Terengganu to improve oxygen supply reliability for customers.
This year, PetGas anticipates to spend RM1.2 billion in capital expenditure (capex) — up from RM1.1 billion last year, when works were impacted by movement control order (MCO) restrictions. This year will also see the group spending on the 42km lateral gas pipeline for the 1,200MW Pulau Indah power plant project, the company said.
Read also:
Petronas Gas' RM541m Pulau Indah gas pipeline project progressing as scheduled 
Petronas Gas sees opportunities in economic corridors