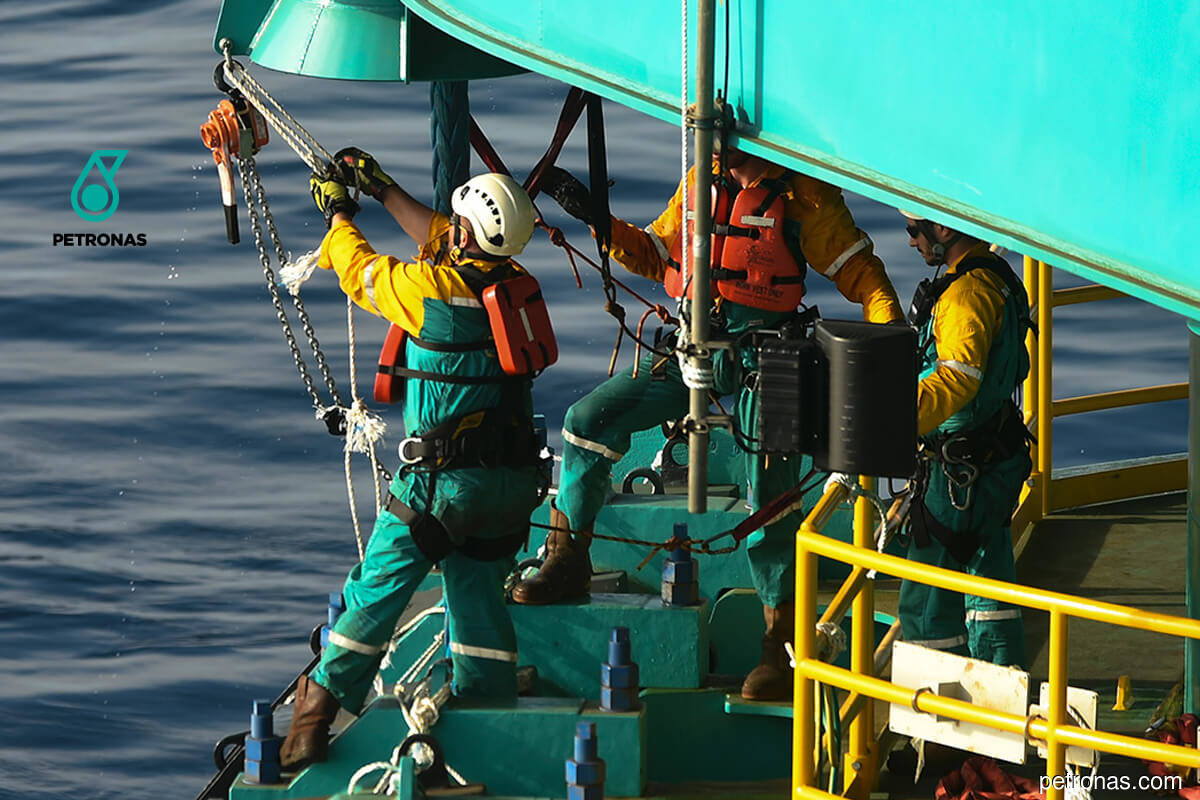 KUALA LUMPUR (April 17): Petroliam Nasional Bhd's (Petronas) subsidiary PC Gabon Upstream S.A. (PCGUSA) is said to have awarded Maersk Drilling a US$24 million (about RM99.02 million) one-well contract, under which Maersk Drilling will provide a deepwater drillship rig to support PCGUSA's oil and gas (O&G) operations offshore Gabon. 
Gabon is a nation along Central Africa's Atlantic coast.
Maersk Drilling said in a statement yesterday on its website that seventh-generation drillship Maersk Viking will be employed to drill an ultra-deepwater exploration well at approximately 2,100m water depth in Block F13 offshore Gabon. 
"The firm contract value is approximately US$24 million, including mobilisation and demobilisation fees.
"The firm one-well contract with PCGUSA is expected to commence in 3Q21 (the third quarter of 2021) in direct continuation of the rig's previous work scope with Korea National Oil Corp, with an estimated duration of 60 days," Maersk Drilling said.
According to Maersk Drilling, Maersk Viking is a high-spec ultra-deepwater drillship delivered in 2013. 
Maersk Viking is currently operating offshore Brunei Darussalam, Maersk Drilling said.
"Following the completion of the contract with PCGUSA, the rig will move on to commence the previously announced four-well contract with Shell Malaysia," Maersk Drilling said.
Maersk Drilling chief operating officer Morten Kelstrup said in the statement that prior to the Gabon contract, Maersk Drilling worked with Petronas on deepwater wells in the Far East and the Americas.
"We're looking forward to conducting our first-ever campaign in Gabon," Kelstrup said.
At the time of writing today, Petronas had not issued a statement in response to Maersk Drilling's statement on the award of the Gabon contract.