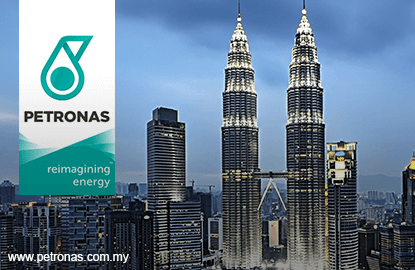 This article first appeared in The Edge Financial Daily, on March 24, 2016.
KUALA LUMPUR: Petroliam Nasional Bhd (Petronas) expects to generate a revenue of up to RM2 billion this year from its Coral 2.0 initiative, which will now focus more on cash generation.
"Moving ahead in 2016, we started looking at what more we can do from the barrel generation standpoint. [During] the first part [of the initiative] we talked about cost reduction, now it is about cash generation," said its vice-president of Malaysia petroleum management, Zamri Jusoh.
Coral 2.0, short for Cost Reduction Alliance 2.0, is a five-year programme that commenced in March 2015 to facilitate cost-
saving measures across the entire oil and gas industry.
"As far as 2016 is concerned, in this full initiative, we hope to garner between RM1.5 billion and RM2 billion revenue," Zamri told reporters on the sidelines of the Offshore Technology Conference Asia.
He said Petronas had started looking at reactivation of idle wells by coming up with innovative contracting strategies.
"Essentially, at the end of the day, what we hope to garner from this Coral 2.0 exercise is for the entire industry to rebase its costs again, to a sustainable level because what we are seeing today is the movement at the cost side.
"[It was] not sustainable even at US$100 (RM401) [per barrel] back then. We saw that some of the projects could not go into [an] investment decision because of the cost issue that we were facing," he said.
"So the current low oil price environment just gives us the urgency to expedite this Coral 2.0 initiative," he said.
Zamri said the areas Petronas is looking at for cash generation include idle wells reactivation and a reduction in unplanned deferment.
"In the past, the locked-in potential through deferment was almost 10% of the national production, so if we manage to unlock those barrels that were deferred, then easily we can add up the production level.
"Another area that we are looking at is the efficiency of our water injection facilities, improving the up time as well as the water quality, so that we can boost up or pressurise our reservoir water so that we can have better recovery from the [oil] fields.
"The industry as a whole now realises that we are in a difficult time, we really have to roll up our sleeves, to make sure that we survive this difficult period," he added.