This article first appeared in The Edge Financial Daily, on April 26, 2018.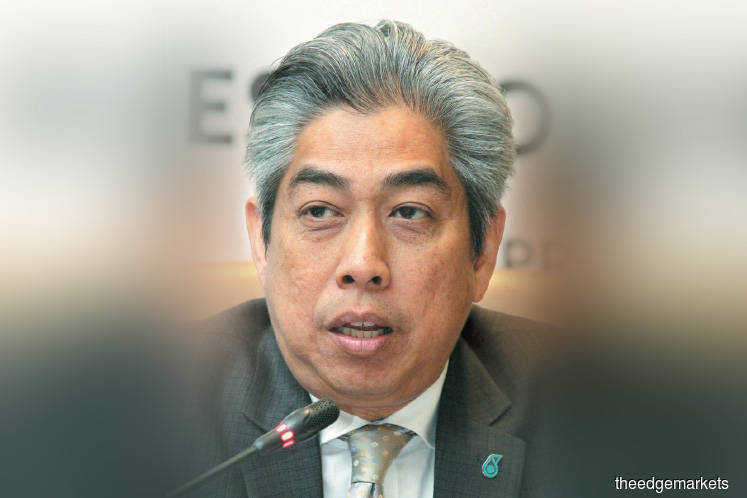 KUALA LUMPUR: Petronas Dagangan Bhd (PetDag), the marketing arm of Petroliam Nasional Bhd (Petronas), will spend RM300 million on capital expenditure (capex) this year, lower than last year's RM400 million, primarily on upgrading and refurbishing its existing petrol stations and Mesra convenience stores.
Its managing director and chief executive officer Datuk Mohd Ibrahimnuddin Mohd Yunus said the company will continue its strategy of reimagining Mesra stores with different offerings from various partnerships in order to elevate customer experience, so as to grow the sale of its fuel and non-fuel products.
"We have the largest [petroleum retail] network in Malaysia today. We have 1,045 stations across the country. So, the key focus for us this year will not be growing the network very much. But even then, we are still looking at adding 10 to 15 more stations," he told a press conference, after the company's annual general meeting yesterday.
Mohd Ibrahimnuddin said he is confident of the company's retail segment, given the fact that no Petronas petrol station had closed down out of more than 300 closures recorded industry-wide last year.
On its commercial segment, Mohd Ibrahimnuddin said PetDag had recently secured three new contracts to supply jet fuel to international airlines such as US-Bangla Airlines, Himalaya Airlines and Air Seoul, which will commence this year.
Contracts for airline jet fuel supply are typically for a minimum of six months and can go on up to two years, he added. Mohd Ibrahimnuddin did not clarify the value of the contracts, but said it was substantial.
"We command about 70% of the local airline jet fuel market share," Mohd Ibrahimnuddin added.
For the financial year ended Dec 31, 2017 (FY17), 90% of PetDag's earnings were contributed by the retail and commercial segments and the remaining 10% came from its liquid petroleum gas and lubricants business.
PetDag achieved another record year in FY17, on the back of improved margins and gain from disposal of its subsidiaries. Net profit rose 68.7% to RM1.59 billion, while revenue was up 24.2% at RM26.74 billion.
When asked, PetDag chairman Datuk Md Arif Mahmood was unfazed about the recent uptick in crude oil price. He said the company is more concerned with managing its margin as the crude oil price is beyond its control.
"Of course, when the oil price is high — with the automatic pricing mechanism — it will have an impact on volume. But we wouldn't know to what extent is the impact. So that is why for us, managing cost, efficiency, and customer experience is very important," he said.
On Tuesday, the Brent crude oil price reached a three-and-a-half-year high of US$75 (RM293.25) per barrel after 15 months of supply control by Opec. Recent expectations of further tightened supply, as the US may impose sanctions against Opec's third-largest producer, Iran, has pushed oil prices to new heights after rallying since January.
Md Arif said PetDag is currently pushing for "ultimate efficiency" in managing its inventory, as volatility in oil prices impacts working capital and gain or losses on inventory.
"Our inventory holding days are now in the range of four-to four-and-a-half days. So we are really working to get it sharp on that space," he said, adding that every single part of the value chain, such as network distribution and logistics, needs to be on point in order to achieve the level of efficiency the company desires.
On top of that, PetDag has created some initiatives in 2017, which will be continued this year, to help its dealers face the challenging market and volatile crude oil price. Besides revising the licensing fee, coming up with a better royalty programme, and initiating sales incentive, Mohd Ibrahimnuddin pointed out that the company also has a scheme for dealers to guarantee their margins.
"[With the scheme], we guarantee the dealers' margin irrespective of how the market is changing," he said.
PetDag closed unchanged yesterday at RM27 per share, giving it a market capitalisation of RM26.8 billion.