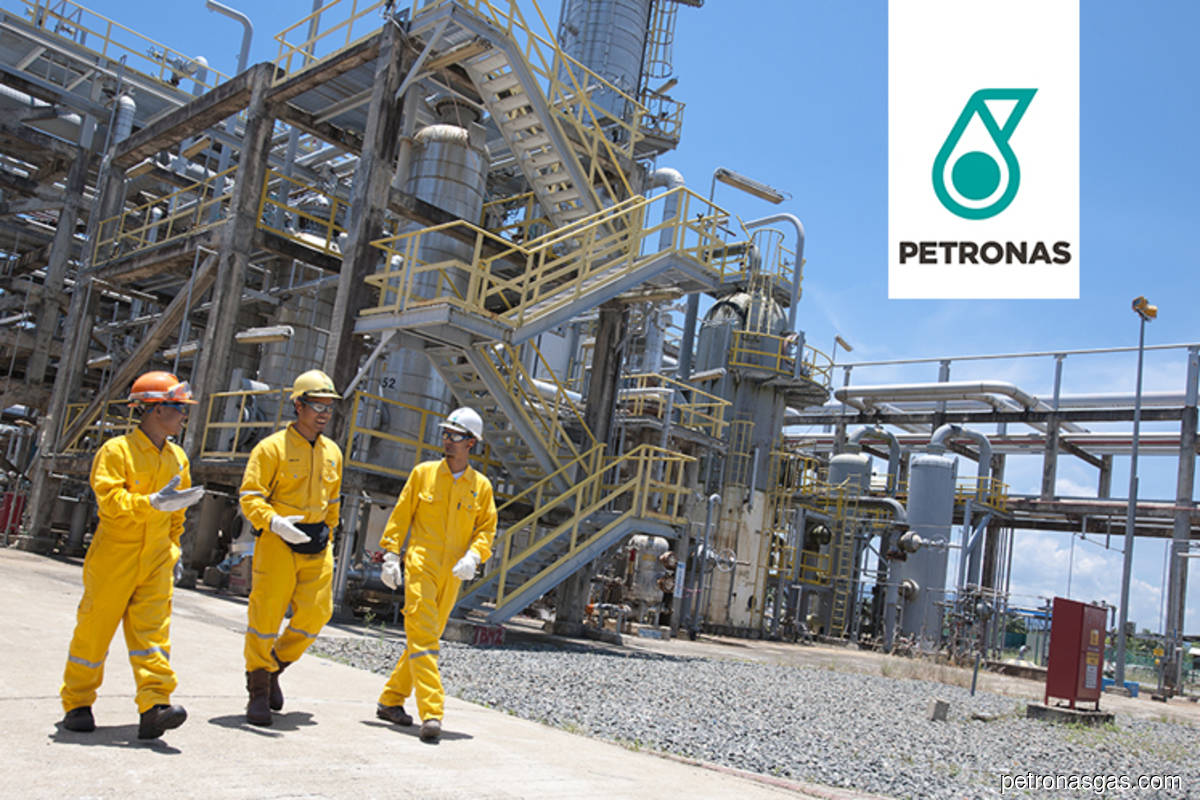 KUALA LUMPUR (March 8): Petroliam Nasional Bhd (Petronas) has expressed concerns over potential cost overruns and delays in the completion of the US$6.6 billion (RM27.03 billion) Coastal GasLink (CGL) pipeline in Canada, echoing concerns voiced by its joint-venture (JV) partner LNG Canada.
In a statement released over the weekend in response to theedgemarkets.com's queries, Petronas said the pipeline is a piece of critical infrastructure that will connect Canadian natural gas to global markets, and that LNG Canada's priority is the safe and on-time construction of the pipeline with the most competitive terms.
"We are concerned about CGL's forecasted cost and schedule performance, and will work with CGL to understand the basis for any changes to the overall pipeline cost and schedule, to provide recommendations on execution efficiency and to determine how these costs are addressed through commercial agreement. We remain committed to delivering the first LNG cargo by the middle of this decade," Petronas said.
The Financial Post reported on March 1 that LNG Canada chief executive officer (CEO) Peter Zebedee had expressed disappointment with contractor TC Energy Corp over its earnings call on Feb 18, which said that work on CGL would likely be delayed due to Covid-19 protocols, while the project would go over its US$6.6 billion budget owing to scope increases, permit delays as well as a provincial health order requiring new Covid-19 mitigation plans to be submitted.
The pipeline, which has a capacity of 2.1 billion cubic feet per day, will connect north-east British Columbia's gas fields with LNG Canada's US$30 billion liquefied natural gas (LNG) export terminal in Kitimat, which is within the same province.
Higher pipeline tolls resulting from the higher costs would only be acceptable if the costs are incurred prudently, said Zebedee.
The publication explained that the higher pipeline tolls would affect the economics of shipping gas from Canada to Asia, and would likely be resisted by LNG Canada's JV partners Shell Canada Ltd, Petronas, PetroChina Canada, Mitsubishi Canada Ltd and Korea Gas Corp (KOGAS).
In May 2018, Petronas announced that its wholly-owned unit North Montney LNG Ltd Partnership had purchased a 25% stake in LNG Canada. Shell Canada holds a 40% stake in LNG Canada, while PetroChinaCanada Ltd has a 15% stake, Mitsubishi Corp has 15% and KOGAS a 5% stake.