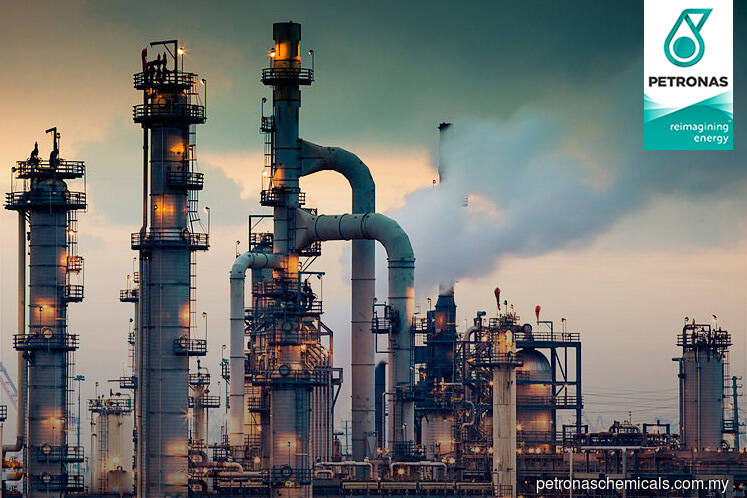 KUALA LUMPUR (Aug 21): Shares of Petronas Chemicals Group Bhd, Petronas Gas Bhd and Petronas Dagangan Bhd rose among Bursa Malaysia's top gainers today after these companies reported higher second quarter net profit from a year earlier and declared dividends.
Petronas Chemicals shares rose as much as 18 sen so far today to a record high at RM9.64, Petronas Gas was up as much as 52 sen at RM18.68 while Petronas Dagangan climbed as much as 60 sen to RM27.50.
Petronas Dagangan shares rose today after the group said yesterday net profit rose to RM314.42 million in the second quarter ended June 30, 2018 (2QFY18) from RM246.04 million a year earlier. Petronas Dagangan said 1HFY18 net profit climbed to RM532.9 million from RM499.2 million a year earlier.
Petronas Dagangan said its board declared an interim dividend of 16 sen a share for 2QFY18.
Today, Hong Leong Investment Bank Bhd said in a note on Petronas Dagangan: "Results above our expectations. 1H18 core net profit of RM519.3 million (+6% y-o-y) came above our expectations at 57% of our FY18 estimates but within consensus expectations, accounting for 51% of consensus number. The positive deviation largely stemmed from higher-than-expected ASPs (average selling prices) for both retail and commercial segments."
Petronas Chemicals and Petronas Gas had also reported their 2QFY18 numbers earlier.
Petronas Chemicals said 2QFY18 net profit rose to RM1.37 billion from RM964 million a year earlier while Petronas Gas said 2QFY18 net profit increased to RM509.33 million from RM425.33 million.
Petronas Chemicals declared a dividend of 14 sen a share while Petronas Gas said it plans to pay a dividend of 16 sen a share.