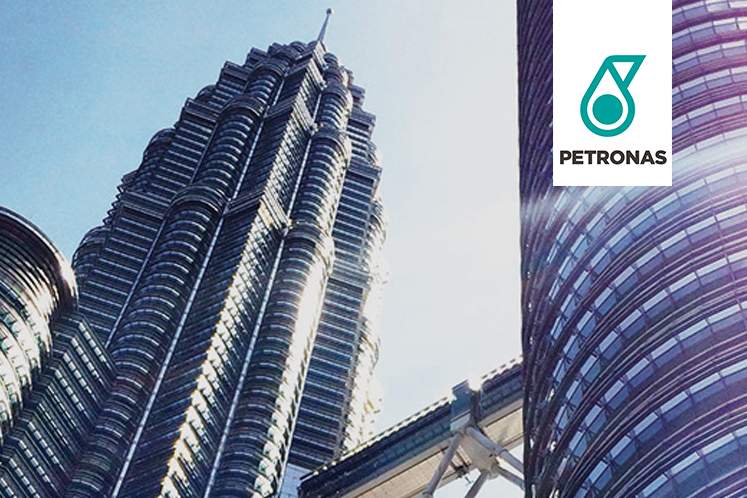 KUALA LUMPUR (May 27): Battered by plunging oil prices, local upstream oil and gas services companies were hit by another piece of negative news last Friday - that Petroliam Nasional Bhd (Petronas) plans to cut its annual capital expenditure by 21%, despite having said earlier that it would keep to what it had budgeted for previously.
The announcement places Petronas among oil majors like Exxon Mobil, Royal Dutch Shell, Saudi Aramco and Petrobras that have announced capex cuts ranging from 20% to 30% this year.
The International Energy Agency (IEA) has been expecting upstream investment from oil companies to plunge 32% in 2020 to US$335 billion from US$490 billion, due to efforts to rebalance the supply-demand dynamics arising from the unprecedented demand destruction during the COVID-19 outbreak that forced most parts of the world into a temporary shutdown.
IEA forecast that US exploration and production (E&P) companies would cut spending by as much as 40%, with oil majors set to reduce upstream investment by 20%. The agency said the cut will likely emanate from reduced activity, new project delays and greater cost control.
Petronas, however, said in early March that it planned to continue with its domestic capital expenditure (capex) programme of RM26 billion to RM28 billion this year, despite the recent oil price slump. The capital spending was 10% more than the payout last year.
In April, it said there were increasing risks of some projects being delayed due to the prolonged lockdowns globally and in Malaysia. Nevertheless, it still said it would try to maintain its domestic spending for this year.
Hence, the announced capex cut, which will come together with a 12% operating expenditure cut, comes as a negative surprise, especially for O&G companies focused on the local upstream space.
While Petronas also said last week that it will strive "as far as practically possible" to minimise the impact of the cuts to its Malaysian capex programme, it is anticipating constraints in the supply chain as a result of the pandemic.
Downcycle on repeat
In an O&G sector note published today, TA Securities Research analyst Kylie Chan, who has downgraded his sector recommendation to "underweight", highlighted that earnings and balance sheet risks loom over upstream service contractors following Petronas' announcement of spending cuts.
"Against this dire backdrop, upstream service providers are in a precarious situation. This is due to the lack of order book replenishment, margin compression and balance sheet risks.
"The reduction in capex spend will result in the lack of new projects and contract awards. Therefore, this would lead to intense competition in an oversupplied market. Finally, this would propel a fall in daily charter rates and fleet utilisation," Chan said.
As such, she said O&G players are at risk of slipping into the red, which would derail their fragile recovery following the 2015-17 downcycle, unless they react nimbly to optimise costs.
During the downcycle period, local O&G companies have gone through a series of aggressive cost-optimization measures including asset impairments, debt restructuring, asset sales, fleet rationalization, labour force downsize, renegotiation of supplier terms, and upgrade efficiency of internal operations.
Chan opined that these companies will likely face a déjà vu situation as the downcycle repeats.
Kenanga Research analyst Steven Chan held the same notion as Chan and expects the effects of project delays, operational disruptions and margin squeeze to cascade down to all value chains across the sector over the next few quarters, especially for local-centric players.
"The lower capex would translate into greater job deferments and fewer contracting opportunities, impacting fabricators (Sapura Energy Bhd as well as Malaysia Marine and Heavy Engineering Holdings Bhd), hook-up and commissioning works (Dayang Enterprise Holdings Bhd and Carimin Petroleum Bhd), drilling activities (Velesto Energy Bhd) as well as FPSO (floating production storage and offloading) activities (MISC Bhd and Yinson).
"Meanwhile, the lower opex could also exert margin and pricing pressures on local-centric contractors and services providers (Dayang and Uzma Bhd). Overall lower offshore activities could also translate into slower OSV (offshore support vessel) demand, impacting players such as Perdana Petroleum Bhd, Icon Offshore Bhd and Alam Maritim Resources Bhd."
UOB Kay Hian's Kong Ho Meng viewed that Petronas had been slow versus its peers to implement cost cuts, and sees a protracted period of contract deferrals and renegotiations that could result in earnings risk, even if oil price recovers.
"This is reminiscent of the 2015-17 period, when sector valuations consistently hit new lows in tandem with earnings, despite oil price having recovered from US$27 per barrel at end-15 to US$60 per barrel."
Kong notes that currently Velesto Energy was one of the first listed contractors to guide for a bleak local rig outlook, and this may see a spillover to the other upstream value chain, asset utilisation and contractual rates.
Resilient maintenance players won't be hit as hard
However, analysts think it is not all gloom and doom. They think other segments, like mid-stream maintenance players, brownfield service providers as well as naphtha-based petrochemical producers will remain largely resilient.
"As evident from Petronas' relatively lower opex cuts compared to capex cuts, maintenance jobs will likely sustain. This is because operations and maintenance (O&M) are needed to ensure equipment compliance to safety standards, and enhance asset lifespan and efficiency which are integral to ensure continued cash flow generation from existing production assets," Chan noted.
Meanwhile, for naphtha producers, product spread in the near term is expected to widen, which means operating margin is expected to expand. This is because the fall in naphtha feedstock prices will translate to lower input costs, with the fall surpassing the decline of average selling prices (ASPs).
As for brownfield service providers, outlook remains bright as energy producers are likely to increase spending to decommission work under the current environment.
"A protracted low-price environment can potentially motivate operators to leverage on low contract prices and commit to their asset retirement obligations, thus spurring decommissioning activity," an analyst said.
Top picks among research firms favour midstream companies such as Dialog Group Bhd and Serba Dinamik Holdings Bhd, whose resilient earnings and balance sheet are expected to provide a degree of defensiveness.
In announcing the spending cuts, Petronas reported a 68% year-on-year (y-o-y) fall in its profit after tax (PAT) for the first quarter ended March 31 this year to RM4.52 billion from RM14.25 billion a year ago.
Its earnings for 1QFY20 were dragged by low prices of oil, gas and condensates, as crude oil prices fell to 20-year lows, as well as lower revenue - which declined 4% to RM59.59 billion from RM61.99 billion. Brent crude oil price averaged at US$50.26/bbl in 1QFY20, down 20.47% from US$63.20/bbl in 1QFY19.
Among its three core businesses, which all recorded a weaker performance for the quarter, the upstream segment was the worst hit, with PAT falling 63.1% to RM1.93 billion from RM5.22 billion, despite segment revenue climbing 6.22% to RM9.7 billion from RM9.13 billion.
Petronas also noted that its upstream gas production volume in Malaysia fell on lower consumption by the power sector in Peninsular Malaysia, likely because the Movement Control Order (MCO) halted business and office operations nationwide.