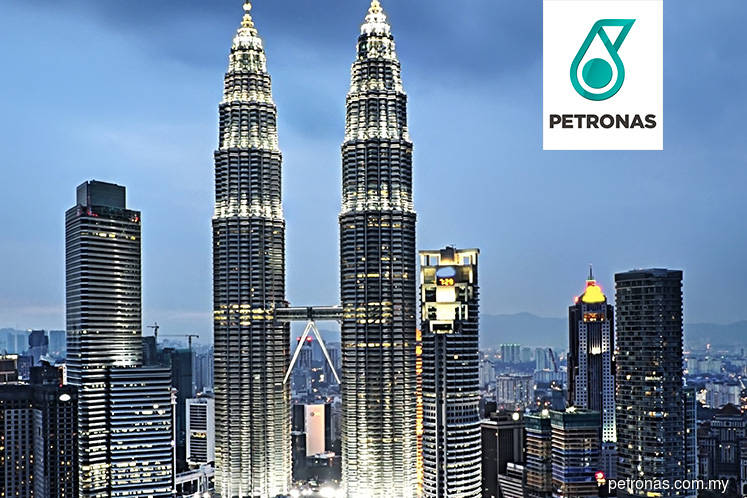 KUALA LUMPUR (Nov 11): Petroliam Nasional Bhd (Petronas) today stressed that all its dividend payments, including the one-off RM30 billion special dividend and any future dividends, will take into account its ability to service its debts, fund ongoing operations and invest in the company's future growth.
Petronas said this in a statement in response to Moody's Investors Service's revision of its outlook to negative from stable, while affirming the company's A1 domestic issuer and foreign currency senior unsecured ratings on Thursday (Nov 8).
The outlooks revision was made after the government announced in Budget 2019 that Petronas will pay dividends of RM26 billion in 2018 and RM54 billion -- including the one-off special dividend of RM30 billion -- in 2019.
The rating agency's senior vice-president Vikas Halan said the decision to change the outlook to negative reflect its view that the financial profile of Petronas may deteriorate if the government continues to ask the national oil company to keep dividend payments high, especially should oil prices decline.
Meanwhile, Petronas also pointed to the affirmation of the company's credit ratings by both S&P Global Ratings and Moody's of A- and A1 respectively, which it said reflect its "solid financial position that remains robust supported by strong fundamentals, sizeable net cash and ample liquidity position". 
It is also driven by the company's transformation efforts in the past few years in the areas of operational efficiency, cost reduction and portfolio optimisation, and supported by improved oil prices, Petronas added.