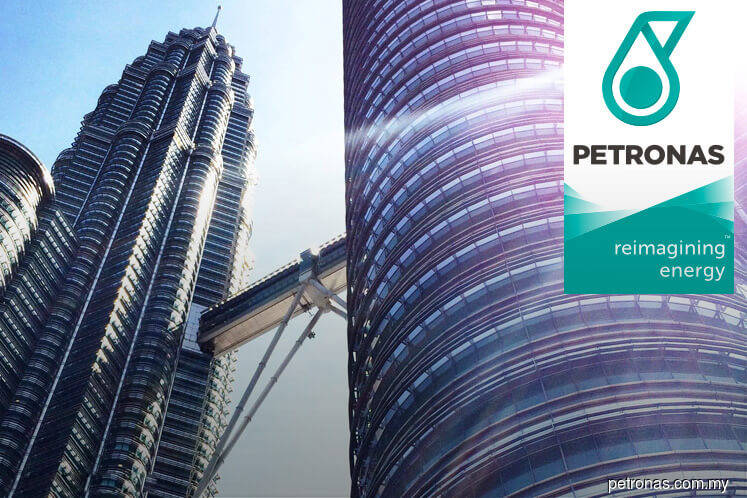 KUALA LUMPUR (Nov 23): National oil major Petroliam Nasional Bhd (Petronas) posted a 63.48% year-on-year increase in its third quarter ended Sept 30, 2017 (3QFY17) profit after tax to RM 9.96 billion on higher revenue, as well as lower net impairment on assets and well costs.
In a statement today, Petronas said this increase in quarterly net profit had been offset by higher tax expenses, product costs, and amortisation of oil and gas (O&G) properties.
Quarterly revenue rose 14.18% to RM53.7 billion from a year ago, on higher average realised prices for its major products, coupled with a weaker ringgit against the US dollar.
The group also reported improved performances in both its upstream and downstream businesses, supported by recovering commodity prices, stronger margins and ongoing group-wide transformation initiatives.
In 3QFY17, Petronas invested RM12.5 billion in capital, mainly attributable to the Refinery and Petrochemical Integrated Development (RAPID) project in Johor.
For the nine-month period ended Sept 30, 2017 (9MFY17), Petronas recorded a PAT increase of 118.63% to RM27.31 billion, primarily due to lower net impairment on assets and well costs.
Revenue for the period grew 15% to RM161.84 billion, mainly due to higher average realised prices across the board and favourable foreign exchange rate.
Petronas' total assets decreased to RM600.3 billion as at Sept 30, 2017, compared with RM603.4 billion as at Dec 31, 2016, due to a stronger ringgit against the dollar.
Meanwhile, shareholders' equity decreased to RM380.3 billion over the same period, mainly due to the final dividend of RM13 billion to the government, declared for its 2016 financial year (FY16), and the interim dividend of RM3 billion declared for FY17, as well as the foreign exchange rate impact, partially offset by profit generated during the period.
The gearing ratio fell to 0.1% to 17.3% as at Sept 30, 2017 compared to 17.4% as at Dec 31, 2017.
For 9MFY17, Petronas' upstream business recorded a 12.6% increase in PAT to RM17.04 billion on higher revenue. Over the same period, revenue had risen to RM98.2 billion, from RM80.9 billion a year ago, on higher realised prices for all products.
Total production volume for the period was 2.3 million barrels of oil equivalent (BOE) per day, compared with 2.34 million BOE per day a year ago. Total production entitlement had declined due to lower Iraq production entitlement, lower production in Canada, and a higher decline rate in joint development area and Egypt.
However, an increase in gas production was recorded from the Kebabangan and NC3 fields, while liquefied natural gas (LNG) sales recorded a 2% increase in volume from Train 9, Gladstone LNG and Egyptian LNG, together with new volume from Petronas Floating LNG 1.
RM1.9 billion worth of savings was recorded in the nine-month period, on the back of higher efficiency and innovation in the value chain.
Downstream, 9MFY17 profit after tax rose to RM8.57 billion, from RM5.43 billion, on sustained operational performance, lower operating costs and higher product prices.
The downstream segment's revenue grew RM13.1 billion year-on-year to RM81.5 billion, on higher prices for crude oil, petroleum and petrochemical products.