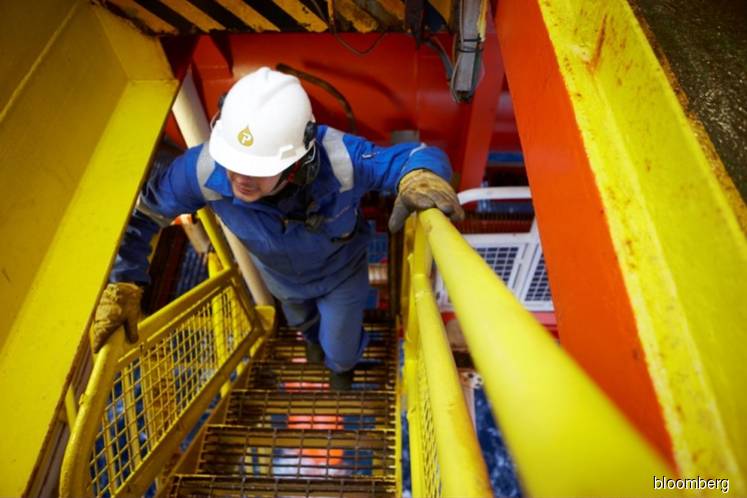 KUALA LUMPUR/HONG KONG (Dec 6): Petrofac Ltd, the U.K.-listed oilfield service provider, is weighing a sale of its Malaysian assets for about US$300 million, according to people with knowledge of the matter.
The company has started gauging interest from potential investors on the planned divestment, said the people, asking not to be named as the discussions are private. The assets that could be on sale include a stake in an offshore oil field development known as PM304, one of the people said.
Petrofac is the latest oil company looking to monetize its investments in Malaysia. Exxon Mobil Corp is considering a sale of its offshore assets in the Southeast Asian nation which could raise as much a US$3 billion, Bloomberg News reported in October, while Murphy Oil Corp in March agreed to sell its portfolio in Malaysia for US$2.13 billion.
Shares of Petrofac fell as much as 1.8% in early London trading on Friday.
Malaysia is an operational center for Petrofac in Asia Pacific, according to the company's website. Besides the offshore oil field, it recently completed an engineering, procurement, construction and commissioning contract worth more than US$500 million for a refining project in the state of Johor.
Petrofac's plan is to remain a cost-efficient, capital-light business in 2019 after several divestments last year, its Chief Executive Officer Ayman Asfari said in an annual report. In 2018, the company raised US$800 million via the sale of non-core assets that includes its interests in the Greater Stella Area development in the North Sea and stakes in its Mexico operations and in Chergui asset in Tunisia.
Petrofac has projects in 29 countries, its website shows. The British firm is looking to raise cash and to further strengthen its balance sheet through a transaction in Malaysia, the people said.
Sale deliberations are still ongoing and may not necessarily result in a deal, the people said. A representative for Petrofac said the company does not comment on market rumour.