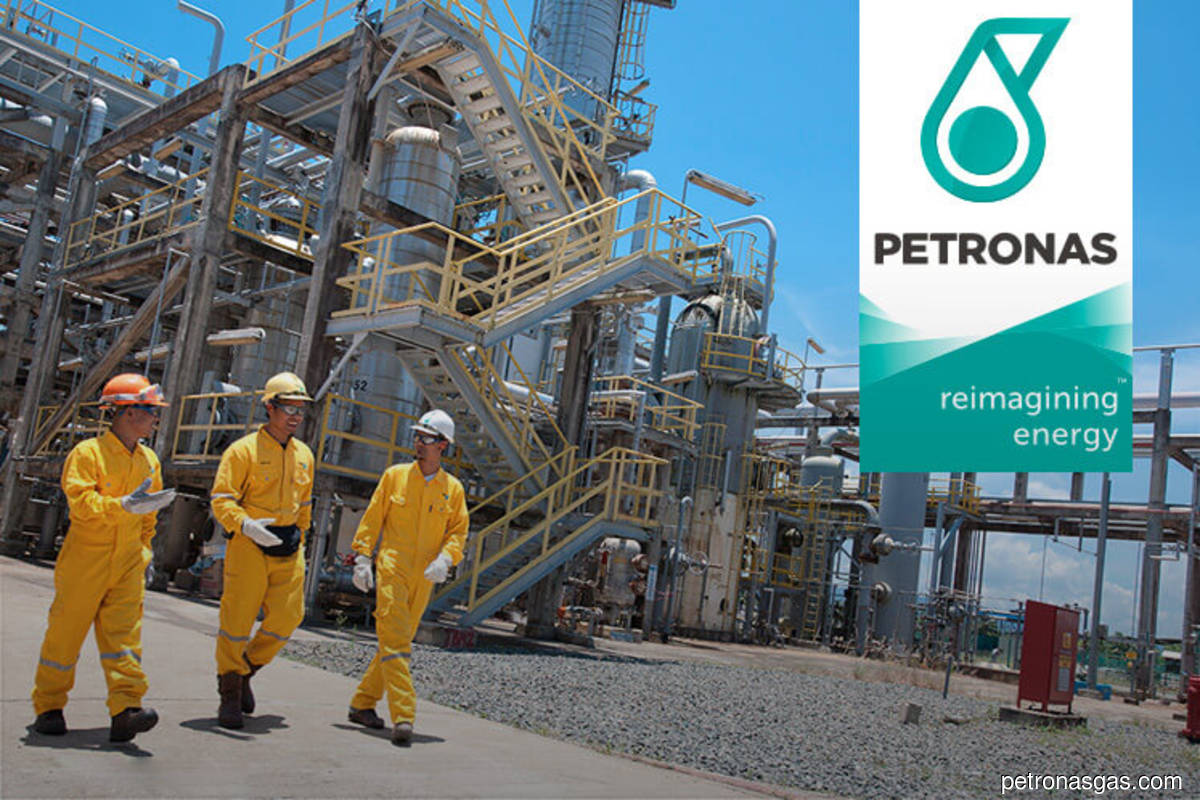 KUALA LUMPUR (Nov 19): Petronas Gas Bhd's (PetGas) net profit rose 36.94% to RM591.01 million in the third quarter ended Sept 30, 2020 (3QFY20) from RM431.59 million a year ago on higher unrealised foreign exchange gain.
Consequently, earnings per share (EPS) increased to 29.87 sen from 21.81 sen a year ago.
According to its filing with Bursa Malaysia today, its revenue grew 5.22% to RM1.41 billion from RM1.34 billion a year earlier, mainly due to the regasification and utilities segments in line with new tariffs for regulatory period (RP1) effective Jan 1, 2020, and higher steam and industrial gases sales volume; however, these were offset by lower revenue from utilities segment due to lower electricity sales volume.
PetGas said it recorded unrealised foreign exchange gain on translation of US dollar assets and liabilities totalling RM92.8 million due to favourable movement of ringgit against the US dollar during the quarter, compared with a loss of RM14.7 million in the corresponding quarter.
On a quarterly basis, the group's net profit was up by 8.03% from RM547.09 million in 2QFY20, while revenue inched up 1.44% from RM1.39 billion.
For the nine months ended Sept 30, 2020, the group's net profit rose 4.1% to RM1.51 billion from RM1.45 billion, while revenue rose 2.86% to RM4.2 billion from RM4.08 billion previously.
The group also declared a third interim single-tier dividend of 18 sen per ordinary share for FY20 ending Dec 31, 2020 to be paid on Dec 22.
On a yearly basis, PetGas has declared RM1 in dividends so far, compared with 50 sen a year ago.
PetGas said its processing plants maintained their operational performance, recording close to 99% reliability.
"Segment revenue was comparable at RM427 million against corresponding quarter. Segment results grew by 26.0% or RM51.1 million on the back of lower operating costs attributable to lower depreciation expenses and lower maintenance costs. Depreciation cost was lower as a result of fully depreciated assets and extension of statutory plant turnaround interval," said the group.
PetGas pipeline network continued to achieve close to 100% reliability, comparable with the corresponding quarter.
As for its LNG regasification terminals in Sg Udang Melaka and Pengerang, Johor (RGTP), their performances were sustained at close to 100% during the quarter.
"Segment revenue grew by 11.7% or RM36.8 million in line with higher RP1 tariffs. Segment results increased by 39.7% or RM61.4 million attributable to lower internal gas consumption and higher RAB for RGTP under RP1 tariffs," said PetGas.
Commenting on the prospects, PetGas said its transportation and regasification segments are anticipated to continue contributing positively to the group's earnings under the RP1 tariffs.
"The group's gas processing segment is expected to remain stable on the back of its strong and sustainable income stream under the second term of the 20-year gas processing agreement effective from 2019 until 2023.
"The Covid-19 pandemic is not expected to significantly impact the group's overall earnings as the group's business model and long-term contracts ensure steady revenue streams, particularly for gas processing, gas transportation and regasification business segments," it added.
At noon break, shares in PetGas had risen 14 sen or 0.87% to RM16.32, bringing its market capitalisation to RM32.29 billion.