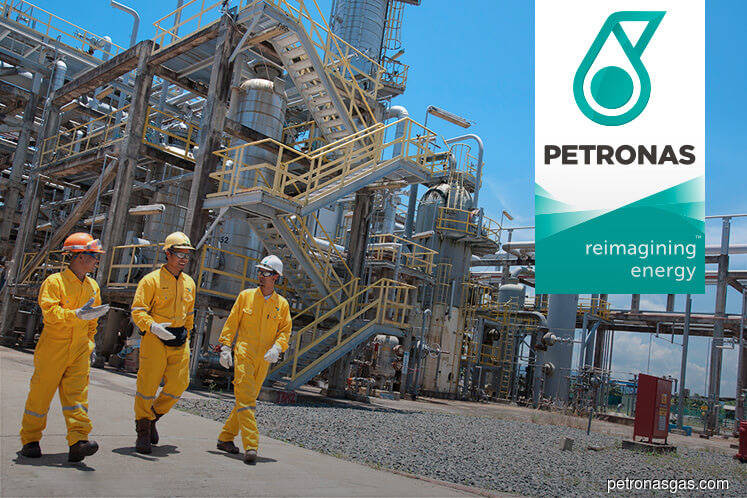 KUALA LUMPUR (June 3): Petronas Gas Bhd (PetGas) announced it signed heads of agreements (HoA) with Petronas Chemicals Group Bhd's subsidiaries in relation to the expansion of industrial gas facility and supply of nitrogen. 
The expansion project would provide additional nitrogen to serve new demand within Kertih and guaranteed back up supply for the customers. The project also involves construction and installation of new nitrogen facility, upgrading of existing nitrogen facility, enhancing current back-up facility, and operation and maintenance of the nitrogen supply, PetGas said in an exchange filling. 
The project commercial operation date is expected to be commenced by Feb 2021, it added.  
The HoA was signed between PetGas and Petronas Chemicals' subsidiaries, which consist of Petronas Chemicals Ethylene Sdn Bhd, Petronas Chemicals Ammonia Sdn Bhd, Petronas Chemicals Aromatics Sdn Bhd, Petronas Chemicals LDPE Sdn Bhd, Petronas Chemicals Olefins Sdn Bhd, Petronas Chemicals Glycols Sdn Bhd and Petronas Chemicals Derivatives Sdn Bhd. 
"The HoA signifies understanding and commitment between PetGas and the respective customers of the project for PetGas' further action in ensuring the successful delivery of the project," PetGas said. 
PetGas said it would fund the project through its internally-generated funds and does not expect the HoA to impact its business operations, share capital, earnings per share, net assets per share, and gearing of the group and subsidiaries for the financial year ending Dec 31, 2019 (FY19). 
Shares of Petgas fell 22 sen or 1.25% to RM17.44 at noon break, giving it a market capitalisation of RM34.63 billion. It saw some 25,100 shares exchanging hands. 
Petronas Chemicals was unchanged at RM8.32, valuing it a market capitalisation of RM66.40 billion. The counter saw some 3.38 million shares exchanging hands.