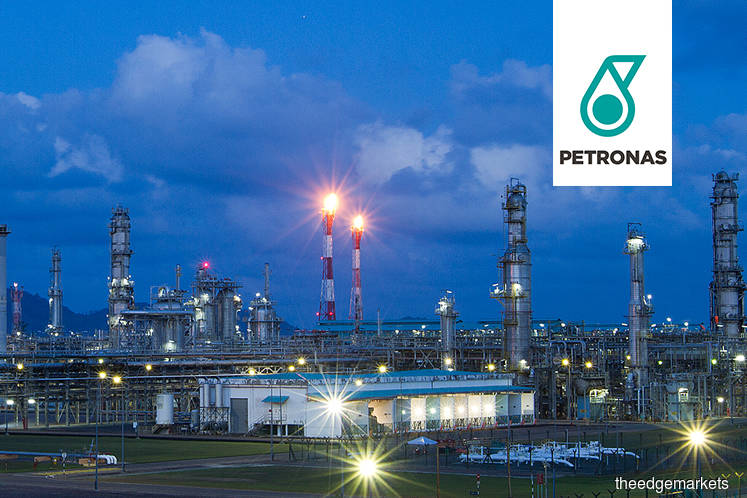 KUALA LUMPUR: Petronas Chemicals Group Bhd (PetChem) posted a lower net profit of RM506 million for the first quarter ended March 31, 2020 (1QFY20), down 37% from RM800 million in 1QFY19, on compressed margin.
Its revenue for the period dropped 6% to RM3.89 billion from RM4.13 billion, largely due to lower product prices, its quarterly results filing to Bursa Malaysia yesterday showed.
This was despite PetChem, the petrochemical arm of Petroliam Nasional Bhd, recording comparable plant utilisation rate, production and sales volume with the corresponding quarter.
Quarterly earnings per share fell to six sen from 10 sen.
"Overall average prices for the group decreased from the corresponding quarter in tandem with declining crude oil price as well as softer demand following global Covid-19 pandemic," said PetChem.
For its olefins and derivatives segment, PetChem maintained a plant utilisation rate of 100%, which it said resulted in higher production and sales volume.
However, the average product prices for the segment declined following the decrease in crude oil prices and softer demand. Revenue sank 13% to RM2.4 billion from RM2.75 billion in 1QFY19.
The segment recorded a loss after tax of RM17 million, largely due to lower earnings before interest, taxes, depreciation and amortisation (Ebitda) and net share of losses from associates.
On the fertilisers and methanol front, the group's plant utilisation rate stood at 90% compared with 92% in 1QFY19. This was mainly due to a higher level of planned maintenance activities, resulting in lower production.
"However, we were able to maintain the sales volume," it said, adding that average product prices for the segment were lower due to weaker demand coupled with ample supply.
Revenue for the segment decreased 8% to RM1.26 billion from RM1.37 billion, primarily attributed to the decline in product prices. Ebitda increased by RM5 million or 1% to RM592 million following lower operating expenditure. However, profit after tax was comparable, the group said.
Going forward, PetChem expects its operations to be influenced by global economic conditions, foreign exchange rate movements, production facilities utilisation rate and petrochemical product prices — which have a high correlation to crude oil price, particularly for the olefins and derivatives segment.
"The utilisation of our production facilities is dependent on plant maintenance activities and sufficient availability of feedstock as well as utilities supply," it said.
In its olefins and derivatives segment, PetChem said it anticipates product prices to marginally recover towards the end of the year if the Covid-19 pandemic eases, with improvements in crude oil price.
The firm also expects prices of fertilisers to remain stable moving towards the year end, as demand for the product is less impacted by Covid-19, coupled with the upcoming planting season.
"Methanol demand is projected to improve gradually with crude oil price recovery and improvement in downstream derivatives demand," it added.
At the time of writing, shares in PetChem stood at RM5.81 apiece, down 0.51% from yesterday's closing price of RM5.84. This valued the company at RM46.48 billion. Year to date, the stock's value has shrunk by 21.49%.