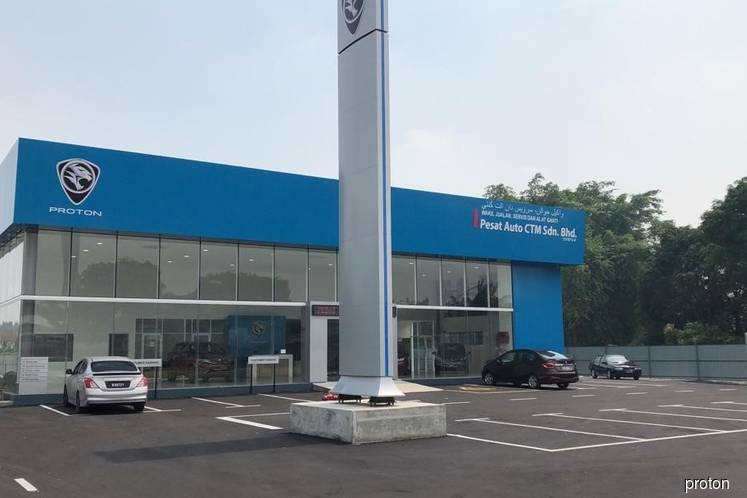 Pesat Auto's third Proton 3S outlet in Kuantan. (Source: Proton)
KUALA LUMPUR (Sept 13): Pesat Auto CTM Sdn Bhd officially launched its third Proton 3S outlet in Kuantan today.
In a statement today, Proton said Pesat Auto invested RM2.3 million into this outlet, which consists of six bays, four hoists and a built-up area of 750 square meters.
It said the new Proton 3S will boost sales by around 30% and service throughput by 40% as it is located at the town's main road.
Pesat Auto director Tee Keh Hock said the business landscape had changed tremendously over the years.
"Customers' needs and expectations have also changed rapidly. In order to keep customers connected to us and be with us for the long term, it is necessary for us to continue to evolve to serve our customers efficiently," said Tee.
Tee believed that a one-stop centre will help Pesat Auto to fulfil its customers' demands and widen its client base.
"What we are trying to do is to ensure that when a customer walks into a Proton outlet, they immediately feel the Proton experience," said Proton chief executive officer Dr Li Chunrong.
Li said listening to customers is a priority, adding that practice makes perfect as long as Proton kept engaging the demands of the customers, so that it will be better at serving the customers and providing the solutions for problems.
Proton recorded the highest growth among the Top 5 brands nationwide with a 36% year-on-year growth by selling 9,127 units in August.
To date, Proton has 102 outlets with 3S and 4S status in operation nationwide.
"We will continue to embark on this transformational journey, and we will strive to continue to wow our customers. Hopefully with more upgraded 3S & 4S outlets in place nationwide, we will slowly but surely draw more customers to the brand," said Li.