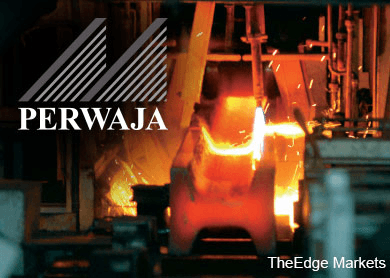 KUALA LUMPUR (Aug 5): Shares for Perwaja Holdings Bhd rose as high as 17.14% to hit 20.5 sen in morning trades today.
At 11.32am, the stock rose 2 sen or 11.43% to settle at 19.5 sen with 10.12 million shares traded.
The shares of the ailing steel maker that fell into Practice Note 17 (PN17) status in November 2013 have risen 290% or 14.5 sen year-to-date.
An analyst told theedgemarkets.com that the stock is on the rise probably due to follow through from last month's news flow.
On July 16, 2015, Perwaja had announced a series of corporate exercises, including a capital injection of RM1.8 billion by Chinese conglomerate Tianjin Zhi Yuan Investment Group Co Ltd, to revive its Kemaman manufacturing plant in Terengganu.
Under the plan, Zhi Yuan will emerge as the single largest shareholder of Perwaja, with a holding of 64.25%, while Kinsteel Bhd's shareholding in Perwaja will drop to 9.89% from 31.25% currently.
Perwaja will seek an exemption from the authorities to undertake a mandatory takeover offer for the remaining shares.
Meanwhile, Perwaja has up to Sept 30, 2015 to submit its regularisation plan, after Bursa Securities granted the company a further two-month extension.
Should it fail to submit or implement its regularisation plan, Bursa Securities shall suspend it from trading on the next market day after five market days from the date of notification of suspension.
Bursa Securities can also de-list the company, subject to the company's right to appeal against the delisting.