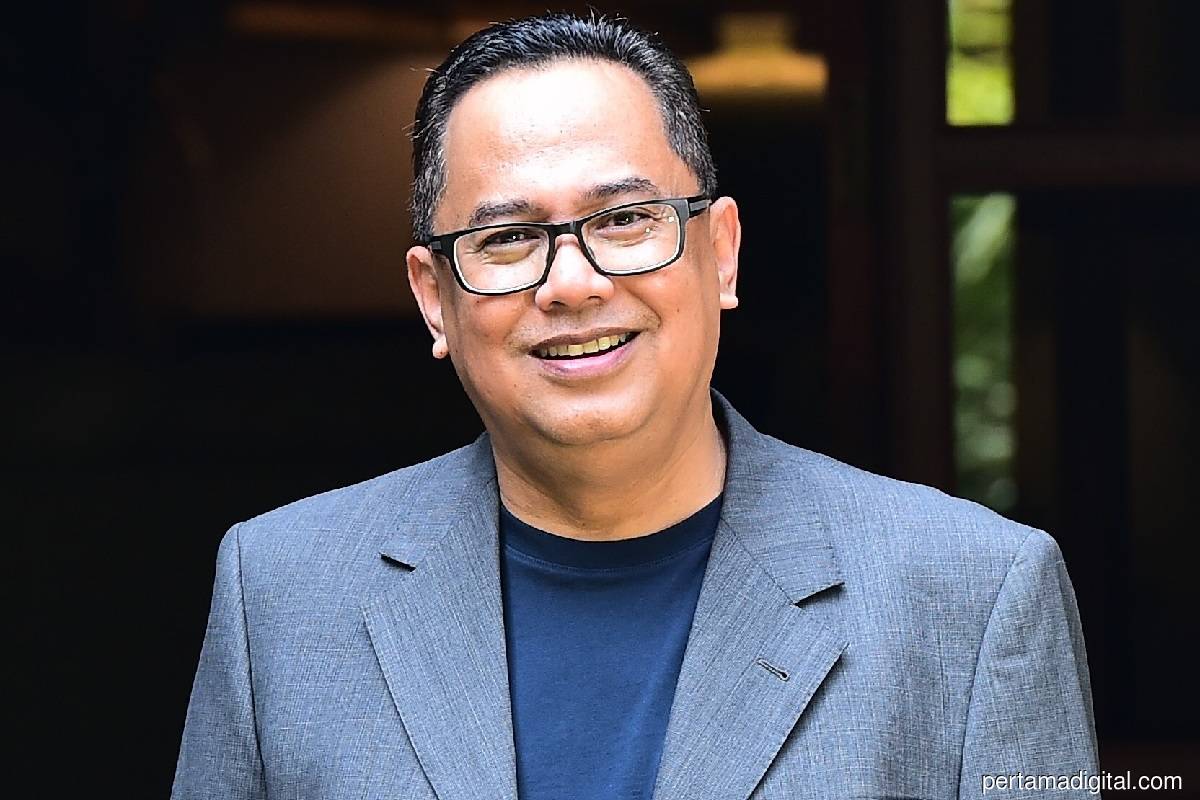 KUALA LUMPUR (July 23): Pertama Digital Bhd is raising its stake in govtech software company, Dapat Vista (M) Sdn Bhd, by exercising its contractual option to buy an additional 24% equity in the software company.
In a Bursa Malaysia filing today, Pertama Digital said its subsidiary, Television Airtime Services Sdn Bhd (TAS), will be acquiring the stake from HeiTech Padu Bhd. Upon completion of the transaction, Pertama Digital's stake in Dapat will increase to 80%, while Hei Tech holds 20%. 
"Under the contract signed in 2019, TAS has the right to acquire up to 60% ordinary shares in Dapat until December 2023.
"This contractual right is being executed a full 10 quarters before the deadline. Before 2020, TAS was a 20% shareholder in Dapat while HeiTech held the remaining 80%," said the company.
Commenting on the group's latest development, Pertama Digital's executive director Sabri Ab Rahman said although TAS is allowed another two years to complete the acquisition, the group is executing its right now to strategically take advantage of the global flight to digitalisation.
"Pertama Digital will capitalise on the business uptrends consistently delivered by Dapat throughout the pandemic and make good on its investment in TAS. Of course, this bodes well for Dapat's larger contribution to the bottom line of Pertama Digital," he added.
To recap, Pertama Digital acquired a 51% stake in TAS in May 2020.
TAS is the holding company of Dapat, which owns and operates the government SMS portal mySMS, mobile payments app MyPay as well as eJamin, the world's first smartphone court bail payment solution, now live in courts all over Malaysia.
Meanwhile, recently, Pertama Digital's consortium applied for a digital banking licence from Bank Negara Malaysia, focused on a collaborative approach with ecosystem players to provide ethical and productive financing for the financially underserved to fuel post-pandemic productivity.
On May 24, it secured Crowdo Holdings Pte Ltd, an SME-focused neobank for emerging ASEAN markets, as a consortium partner before subsequently securing INFOPRO Sdn Bhd as a partner on June 1.
The company later announced a collaboration with financial inclusion ecosystem players, namely Trevo, Paywatch, Qoala, and Butterfly FX, on June 9.
Pertama Digital then established a joint exploration of alternative credit scoring solutions with Experian on June 18, as well as securing financial strength support from Labuan offshore bank Perfect Hexagon Commodity and Investment Bank Ltd and information and communications company Alsirat Sdn Bhd as investors on June 24.
At the time of writing, shares in Pertama Digital traded 0.5 sen or 0.81% higher at 62 sen, giving it a market capitalisation of RM268.68 million. Year-to-date, the stock has increased by 70.27% from 37 sen recorded in January this year.
(The headline of this article has been amended for accuracy.)