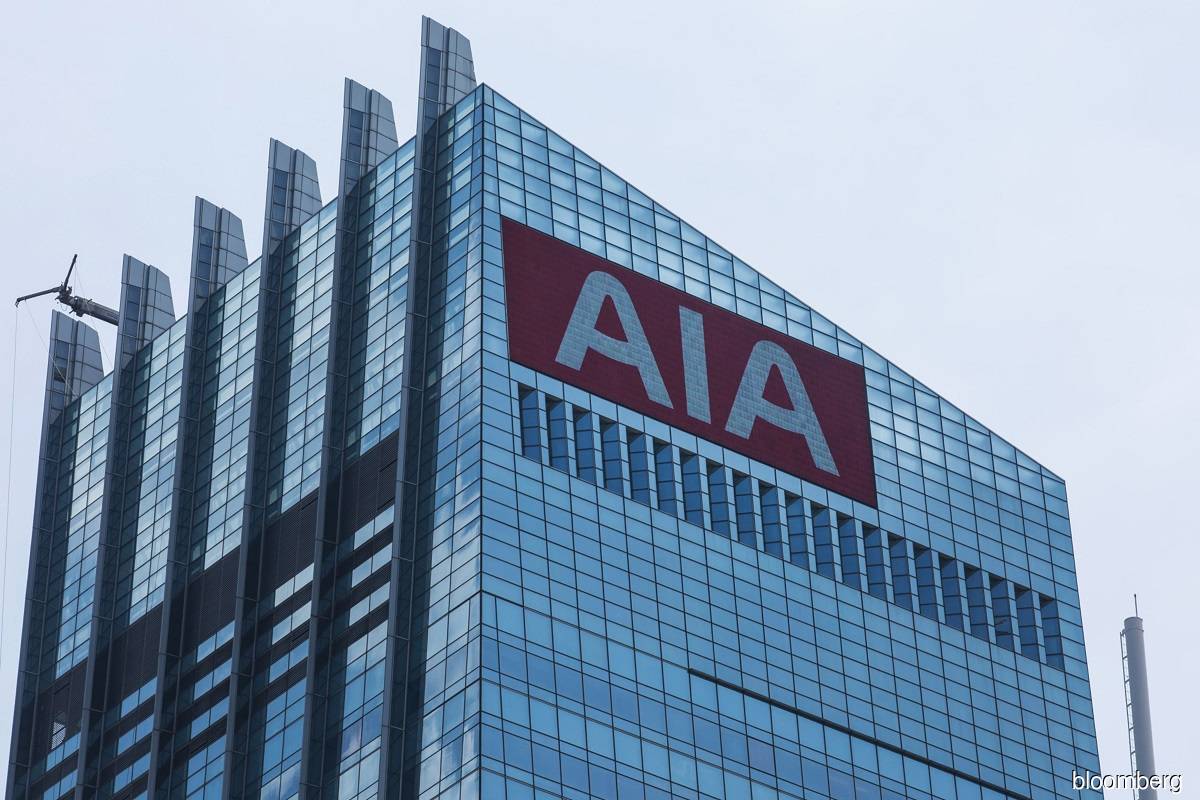 HONG KONG/SINGAPORE (Nov 3): An obscure South Korean insurer's decision to buck market convention by skipping a call option sparked a region-wide sell-off in so-called perpetual bonds. That is now providing a wake-up call to investors that a wave of financial companies could follow suit.
A perpetual note from AIA Group Ltd, one of Asia's largest insurers, fell by a record 6.7 cents (RM3.18) to 70 cents on the dollar on Thursday. Similar securities from Kyobo Life Insurance Co and Bank of East Asia Ltd tumbled more than 13 cents. A perpetual bond of Woori Bank dropped, while notes from Shinhan Financial Group Co and Kookmin Bank headed for their worst weekly retreats.
The drama started on Tuesday, when Korean insurer Heungkuk Life Insurance Co's perpetual securities slid to an all-time low. The firm shocked markets by taking the unusual step of saying it would delay buying back the bonds, in the first such case for the nation's issuers since 2009. DB Life, another of the country's insurers, is also pushing back the first call date for its hybrid debt, according to a spokesperson.
That is a reality check for global investors in bank bonds, who recall when Spanish lender Banco Santander SA rattled markets in 2019 after it skipped a call option. What is different and riskier this time is that central banks battling inflation are pushing up interest rates, raising the risk that more financial firms could balk at refinancing at higher costs, as Heungkuk Life did.
"Investors are reassessing the risks of non-call for financial subordinated debt in Asia following Heungkuk Life's decision not to call their subordinated bonds," said Nicholas Yap, head of Asia credit desk analysts at Nomura Holdings Inc in Hong Kong.
It has been happening in Europe, too. Spain's Banco de Sabadell extended an Additional Tier 1 note, citing the "replacement cost", as did Russia-exposed Raiffeisen Bank International. And a specialist UK lender, Shawbrook Group, offered investors an exchange instead of taking the risk of directly tapping the market.
The deep discounts in several contingent convertible bonds in Europe signal more calls may be skipped.
A warning
Surging yields even prompted an Australian regulator to warn financial institutions this week not to call capital securities if they need to pay higher interest to issue new ones. That also contributed to the broader sell-off in such notes, as did Federal Reserve (Fed) chairman Jerome Powell saying on Wednesday that he was prepared to drive rates even higher than previously expected. The type of debt securities dropping is those that banks and insurers use to raise funds to meet capital adequacy ratios.
They have no set maturities or have very long ones, but they do have call dates. Investors had grown accustomed to treating it as a foregone conclusion that the borrowers would opt to pay them back at the first such call date. 
But the development with Heungkuk Life showed that is no longer a safe assumption in all cases. Some of the securities, such as Additional Tier 1 notes, were created after the Global Financial Crisis to ensure that losses in times of crises would be borne by investors, rather than taxpayers bailing out borrowers.
The warning from Australia's regulator encapsulated some of the broader concerns.
"With global credit spreads widening significantly over the past 12 months, the prospect of new capital instruments being issued at higher credit spreads than equivalent outstanding instruments has become more pronounced," the Australian Prudential Regulation Authority (APRA) said in a letter dated Nov 1 to financial institutions. APRA "is seeing requests to make 'uneconomic calls,'" it said.
"The Australian regulator may want to reset investor and issuer expectations for these securities, especially given the sharp rise in yields of late," according to Pri de Silva, senior credit analyst at Bloomberg Intelligence. "Asia investors can no longer assume like in the past that all perpetual notes will be called on their first call date by issuers."
Asia's broader credit markets have been suddenly beset by mounting problems in recent weeks, adding to strains posed by a property debt crisis in China that intensified from last year.
Investors recently pushed Asian credit-default swaps to the highest since 2009 when compared to those in Europe and North America. The region is particularly vulnerable because borrowers had relied on cheap debt to fuel some of the fastest growth in the world, but now face surging refinancing costs and weakening currencies as the global economic backdrop worsens.
That has all brought a focus to debt securities from the region's financial institutions, as they face rising risks of collecting on loans extended to weaker companies. Last month, the yield to next call on Bank of East Asia Ltd's Additional Tier 1 note jumped by a record, amid investor concerns about the lender's comparatively high rate of soured loans to the Chinese property sector. The note also came under more pressure on Thursday amid the broader sell-off, dropping by a record.
Elsewhere in credit markets:
• Europe, the Middle East, and Africa
Deutsche Bank AG is the lone issuer in Europe's syndicated primary debt market on Thursday, offering a euro covered bond just days after it gave a positive quarterly earnings update.
The lender has pulled in €1.6 billion (RM7.42 billion) of investor orders for a €1 billion sale.
Sales of European corporate bonds are set to rise 10% to €270 billion in 2023 but stay well below historic averages, ING strategists wrote in a 2023 outlook report.
The Bank of England raised interest rates by 75 basis points — the most in 33 years — but strongly pushed back against market expectations for the scale of future increases, warning that following that path would induce a two-year recession.
• Asia
Yield premiums on Asia ex-Japan investment-grade dollar notes rose as risk appetite took a hit after the latest Fed meeting. Spreads on such debt widened about three basis points on Thursday morning, according to credit traders; they are headed for a sixth straight week of widening in the longest such streak since April 2020.
There was no new offering in Asia excluding Japan's primary dollar bond market.
Meanwhile, Vietnam real estate companies are struggling to obtain loans and face difficulties issuing corporate bonds during the third quarter, Minister of Construction Nguyen Thanh Nghi told the National Assembly during its televised Thursday session.
• Americas
No US investment-grade bond sales or investor outreach events were announced overnight after a blank session on Wednesday amid the Fed's latest 75-basis-point rate hike.
The US leverage loan market appears to have a window opening with some positive risk-on sentiment sneaking in even after the Fed's latest hike. INEOS boosted its planned euro and dollar term loans and firmed pricing at the tight end, while Starwood accelerated the timing of commitments due.