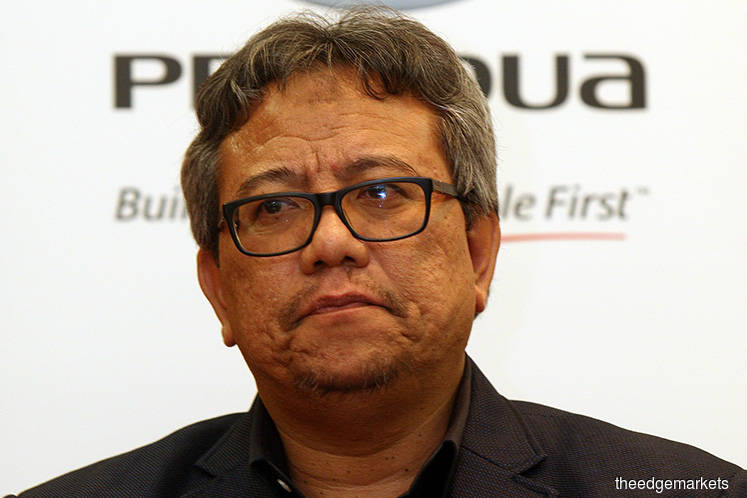 KUALA LUMPUR (Dec 13): Perusahaan Otomobil Kedua Sdn Bhd (Perodua) said today Datuk Zainal Abidin Ahmad (pictured) will succeed Datuk Aminar Rashid Salleh as president and chief executive officer (CEO) of the car manufacturer. Perodua said Aminar will retire after nine years at the helm.
In a statement, Perodua said Aminar's tenure as president and CEO ends on Dec 31, 2018, and Zainal Abidin will take the helm from Jan 1, 2019. Perodua said Aminar is the company's longest-serving president and CEO.
"Under Datuk (Dr) Aminar's leadership, Perodua not only expanded its market share from 31.2% in 2010 to above 37% as of year-to-date 2018, but also started the much-needed transformation initiative within the Perodua Group.
"After-sales improved significantly, as well as cost efficiency, quality and delivery. Most importantly, Perodua embarked on a RM1.3 billion investment to build Perodua Global Manufacturing Sdn Bhd, Malaysia's first energy-efficient vehicle plant as certified by the Ministry of International Trade and Industry," Perodua said.
Zainal Abidin will be the first president and CEO selected from within Perodua. According to the company, he was previously vice president of Perodua Auto Corp Sdn Bhd.
Perodua said he is expected to further efforts on improvements in efficiency and competitiveness, with the aim of expanding Perodua's export business.
Perodua chairman Tan Sri Asmat Kamaludin said in the statement: "To this end, the Perodua board of directors looks to Datuk Zainal to lead the charge as he has the capability in managing Perodua as well as its vendors, suppliers and dealers to become regional players. Taking Perodua regional requires someone that can not only lead but who can also effectively engage the government and together navigate the ever-challenging automotive industry."
"Datuk Zainal has also proven his ability to work well with all shareholders, including Daihatsu Motor Company of Japan in bringing new technology to Perodua and encouraging investment within the country," Asmat said.
According to Asmat, the future of Perodua depends on its ability to work more harmoniously with Daihatsu, as Daihatsu has always been very supportive of Perodua.
"Datuk Zainal has proven that he is well-suited for this task. With the manufacturing knowledge shared by Daihatsu, we were able to stay competitive domestically, and with their guidance, we are looking to further grow our business beyond Malaysia," Asmat said.