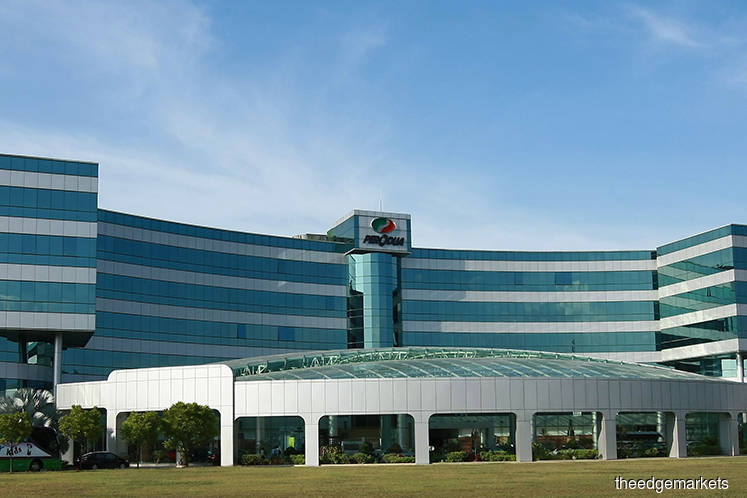 KUALA LUMPUR (May 14): Perodua Suppliers Association (P2SA) is highly encouraged by Perodua's sales growth of 9.5% in the first four months of this year, a strong indication the carmaker will reach its target of 231,000 units by year-end.
P2SA President Musa Zahidin Ahmad Zaidee said the outlook works well for the ecosystem, despite pessimistic outlook of the automotive industry in general.
"This growth is phenomenal as the industry only grew about six per cent for the period January-April 2018 versus 2019, based on our internal figures," he said in a statement today.
Perodua has recorded sales growth of 9.5% to 82,700 units for the first four months of 2019, versus 75,500 vehicles for the same period last year. 
The compact carmaker also announced a sales target of 231,000 vehicles for the year, a 1.7% jump from 227,243 units sold in 2018. It also announced its commitment to buy at least RM5.4 billion worth of components in 2019, based on the sales target. 
Commenting further, Musa said Perodua has been highly committed towards the health of the domestic automotive ecosystem, as all its models have over 90% local content on average. 
"We are grateful for Perodua's strong commitment towards providing affordable yet high-quality mobility to all Malaysians, while at the same time continuously giving back to the automotive industry by developing local supplier support system under its many programmes.
"P2SA is confident that Perodua will be able to develop and strengthen Malaysia's automotive ecosystem based on its shared growth plan," he added. — Bernama