This article first appeared in The Edge Financial Daily, on October 30, 2017.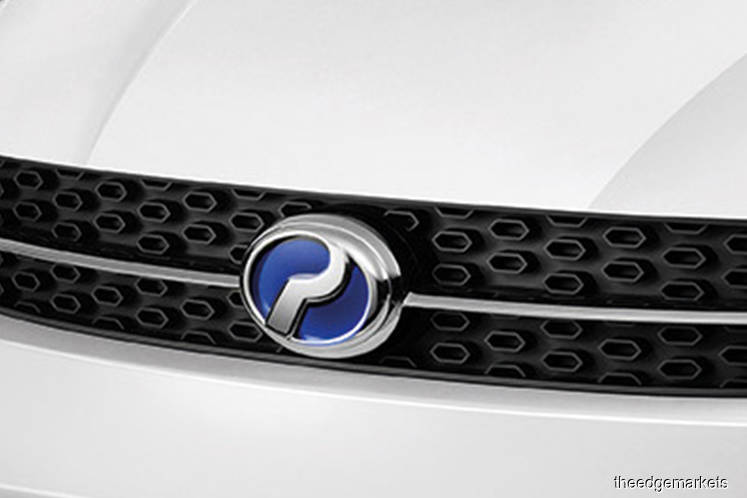 TOKYO: Perusahaan Otomobil Kedua Sdn Bhd (Perodua) is maintaining its 2017 sales target of 202,000 vehicles that was set earlier this year despite an increasingly challenging market, hopeful that the possible launch of a new model in the final quarter (4Q17) will boost sales.
The country's largest carmaker by volume sold 151,000 units in the first nine months of this year, up 0.5% from 150,600 in the same period last year. Sales in 3Q17, however, were down 3% year-on-year (y-o-y) to 51,900.
Perodua president and chief executive officer Datuk Aminar Rashid Salleh said the fall in 3Q17 sales volume was because 3Q16 benefited from a surge in sales of the newly introduced Perodua model Bezza on July 21, 2016. Sales of the model have since normalised.
"4Q17 is expected to be challenging but we believe that we can sustain our sales momentum and are cautiously optimistic about meeting our sales target for the year due to new initiatives planned for the final quarter, including the possible launch of a new car," Aminar told reporters here ahead of the 45th Tokyo Motor Show that kicked off last weekend.
He was tight-lipped on the details of Perodua's upcoming model, saying that an announcement would be made in due course. Nevertheless, the expectation within the industry is that the new model will be an improved version of its popular Myvi.
MIDF Research, in a report on the automotive industry on Oct 19, made reference to Perodua's upcoming model as the new Myvi. "We think Perodua is being impacted by customers' wait-and-see in anticipation of the new Myvi within the next two months," it said, pointing to how the industry reported a 15% y-o-y drop in sales in September to 40,981 units, with Perodua as the largest carmaker accounting for 39% of the decline.
Aminar said booking and registration for Perodua vehicles this month had been a little slow as potential buyers adopted a wait-and-see attitude ahead of the tabling of the national 2018 budget last Friday.
Perodua's sales target of 202,000 for this year is lower than the 207,100 vehicles it sold last year and the record 213,307 vehicles it sold in 2015.
The carmaker said the industry continues to face challenges in the form of more stringent hire-purchase loan approvals by financial institutions and intense competition from rival brands.
"Approvals for hire-purchase loans continue to be a big challenge for us because the majority of our customers — about 85% to 90% — rely on loans to buy cars. While bookings for our vehicles are still relatively good, the conversion rate from booking to registration is less than 50%. The conversion rate used to be in the 60% to 70% [range] before, and now it's only 48% on average," Aminar said.
He went on to say that it would help if banks showed flexibility in approving loans that carmakers think have merits for the lenders' consideration.
"We understand and respect the policies and guidelines of lending institutions … they have to look at household debt and so on. Our request is that perhaps there should be some flexibility on their part … perhaps relook at the conditions and so on," he remarked.
For the first nine months of 2017, all of Perodua's models were the bestsellers in their respective categories. The Axia took the lead with 48,700 units sold, followed by the Myvi with 42,000 units, and the Bezza and Alza with 39,800 and 21,400 units respectively.
On Perodua's aftersales performance, Aminar said the number of vehicles patronising Perodua service centres increased by 4.6% to 1.58 million.
As for production, Perodua manufactured 147,900 vehicles, 3.8% less than a year ago. He said the reduction was planned as some of the vehicle stock was produced in 4Q16 in response to the expected higher exchange rate in 1Q17.