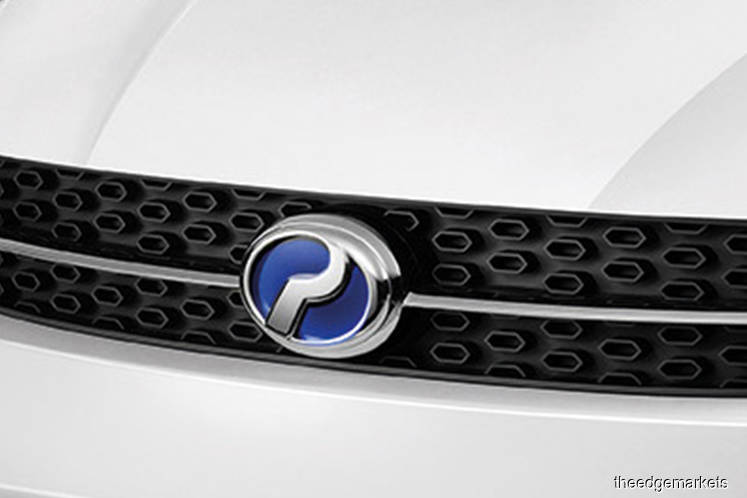 TOKYO (Oct 25): Malaysia's largest carmaker Perusahaan Otomobil Kedua Sdn Bhd (Perodua) said it has no plan to introduce electric vehicles (EV) in Malaysia yet, even as its Japanese shareholder Daihatsu Motor Co Ltd unveiled an EV concept car at the Tokyo Motor Show 2017 today.
Daihatsu holds a 20% stake in Perodua and is also the latter's technology and technical partner.
"I would rather we focus on our bread-and-butter internal combustion engine (ICE), which is energy efficient and can still be used in Malaysia. What we're doing now is looking at how we can realise the full potential of this engine in terms of fuel consumption. Until such time we cannot improve on it anymore — that is, once it already reaches its full potential — then only we'll consider EVs," Datuk Zainal Abidin Ahmad, the vice president of Perodua's manufacturing arm, Perodua Auto Corp Sdn Bhd, told reporters on the sidelines of the motor show.
The Perodua Bezza 1.0 litre ICE engine, for example, can currently travel up to 22.8 kilometres per litre for manual transmission, and up to 21.3km for auto transmission.
Zainal said it does not make sense for Perodua to venture into EVs now as the infrastructure that is needed to support such technology, such as charging stations, is not yet widely available in Malaysia.
Its Japanese shareholder, however, has taken a step in the direction of EVs. At the motor show, Daihatsu, Japan's oldest carmaker, displayed five concept vehicles that envision its future line-up, one of which is the DN Pro Cargo mini commercial vehicle which is an EV.
Just last month, Daihatsu's parent company Toyota Motor Corp teamed up with Mazda Motor Corp and automotive parts maker Denso Corp to set up a joint venture company, EV C.A Spirit, aimed at developing EVs. According to press reports, new production electric models are expected to come out in 2019 and 2020.
Major carmakers are increasingly looking at producing EVs as more countries around the world adopt stricter policies to help reduce greenhouse gases. In Malaysia, the National Automotive Plan incentivises companies to come up with energy-efficient vehicles, including EVs.
"When you talk about 'EV', it's all about energy efficient vehicles. Looking at the current trend, it can even be an ICE which is maximised in terms of fuel consumption," Zainal said.
Meanwhile, the Malaysia Automotive Institute (MAI)'s chief executive officer Datuk Madani Sahari acknowledged while that there isn't sufficient infrastructure now for carmakers in Malaysia to consider EVs yet, the government has already taken steps to enable its introduction.
He explained that the government's policy on EVs is two pronged — to try to bring down the cost of EV production by allowing lithium-iron batteries to be produced in Malaysia, and to install more charging stations nationwide. He said there are currently 230 charging stations being installed and it is expected that by 2020, there will be 1,000 stations.
"For it to make sense for the carmakers, the cost of EVs must be competitive and there must be sufficient charging stations. We are forecasting that by 2028, EVs will 'mature' in Malaysia, and by that, we mean that the price will be as competitive as ICE vehicles and the distance EVs go will be parallel (to ICE)," he said. MAI is an agency under Ministry of International Trade and Industry.