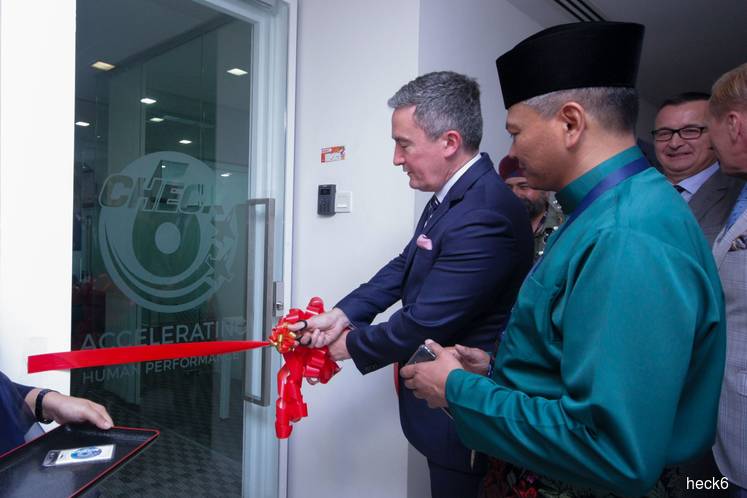 KUALA LUMPUR (June 28): Performance improvement consultancy firm Check-6 held a grand opening ceremony for its new office here on Tuesday, marking a new milestone in the course of its Malaysian operations which began over five years ago.
The grand office opening ceremony was officiated by the Check-6 Inc management team from the US and United Kingdom, joined by the board of directors of its Malaysia operations outfit Check-6 Bakti Sdn Bhd.  
Check-6 utilises military planning process and crew resource management — which are used for military combat operations — to improve human performance and reduce occupational hazards in various organisations
These are then converted and modified, and made known as Performance Excellence (PE) to suit other high-reliability and high-performance organisations, notably in oil and gas (O&G), manufacturing, health care, logistics and others.
The performance coaches, who are personally onsite with the teams from the organisations, consist of former senior military leaders with 30 to 40 years of experience in combat environment, including special operations, army, navy and air force.
"We apply and modify the Military Hearts and Minds Operations approach to obtain support and commitment through emotional and intellectual appeals, without resorting to any superior force or intimidation," said Check-6 Bakti managing director, global business manager and country manager Colonel (R) Kamarul Baharin Mohd Yaacob.
The firm has undertaken projects for notable O&G companies such as Petronas, Murphy and ExxonMobile, among others.
In fact, Petronas has given the firm a mandate to deliver its services abroad to countries such as Gabon, Turkmenistan, Mexico, Myanmar and Brunei.
Besides O&G, Check-6 is now also diversifying globally into other sectors such as medical, manufacturing and construction.